Supporting The Fighters, Admiring The Survivors, Honoring The Taken – Breast Cancer Awareness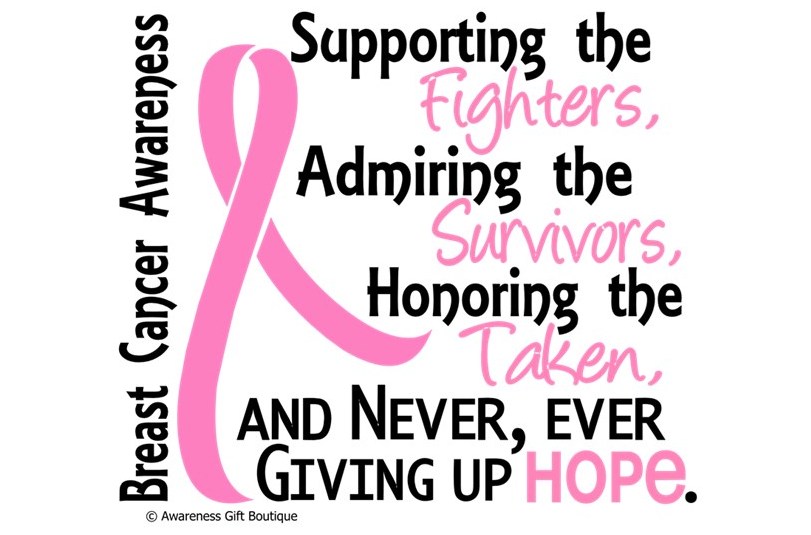 Honoring the Taken
October is Breast Cancer Awareness Month. During this time of awareness, we support the fighters, admire the survivors and honor the taken.  Today, I want to honor one amazing soul who fought, survived but was ultimately taken. Here is a highlight of her story…
Six months after graduating with her Masters Degree in Fashion Design, my cousin, Danielle, was more vibrant than ever.  She was so excited about starting her new career in fashion design.  This had been her life long dream and it was finally materializing.  Life was exciting and full of hope for the future. She was going to change the world!
However, all this changed, the day she got the news – there was a lump in her right breast.  This was discovered during a routine visit to the Gynecologist. The Gynecologist assured her that all would be ok, after all she was only 26 years old, the lump was most likely benign.
Unfortunately, he was wrong; the lump was not at all benign. It was an advanced stage invasive ductal carcinoma.  Once the diagnosis was confirmed, she began agressive treatment immediately.  The treatment was harsh and difficult on her body.  However, even during her time on chemo and radiation therapy, she remained positive and very optimistic.  I will beat this, she'd say to me.
I remember her coming to my brand new house after we had just moved in.  It was during one of her good days. I remember how she absolutely fell in love with my walk-in closet.  She loved the shelves, the drawers and the pull-out organizers.  She told me that, as soon as she felt stronger, she'd come back and help me fix this closet properly.  We laughed and agreed, I needed all the help I could get. We made plans to meet again in a few weeks to work on the closet.
Well, a few days later Danielle died unexpectedly from a bad infection just 6 weeks before her 27th birthday.  She never got the chance to change the world of fashion design.  Her designs never saw the light of day.  We never got the chance to work on my closet, which was really a ploy for a surprise birthday party.  She was there one day, smiling and so full of life and just like that… She was gone.
Danielle was one of the most courageous souls I ever met.  Even at the end, she was still smiling and cheering the rest of us.  Her courage still inspires me today. She taught me to value every moment and every breath and to live life with the utmost passion. 
I wrote this article to honor her. Danielle, may not have survived the battle, but I hope you'll be inspired by her courage as I was.  I hope you will celebrate the gift you have every day – Life!  I hope you'll make the decision to go forward and live every day with fearless passion. We only get to do life once, why not do it with passion?
If you'd like to read more about living with passion, check out my recent series on The Five Things Successful Women do Differently! It will inspire you!
I couldn't end this article without sharing some tips about breast cancer prevention. Remember, there is no sure way to prevent breast cancer. But there are things you can do that might lower your risk. This can be especially helpful for women with certain risk factors for breast cancer, such as having a strong family history or certain gene changes.
I learned these tips during my own personal battle.  During that time, I discovered that magic really does exist in the simple.  Those tips come from what I learned in my personal journey but that's another story for another day.
For today, help me honor Danielle by applying these tips in your everyday life.