5 Secrets For Enduring Success in Life – #2 Bet on Yourself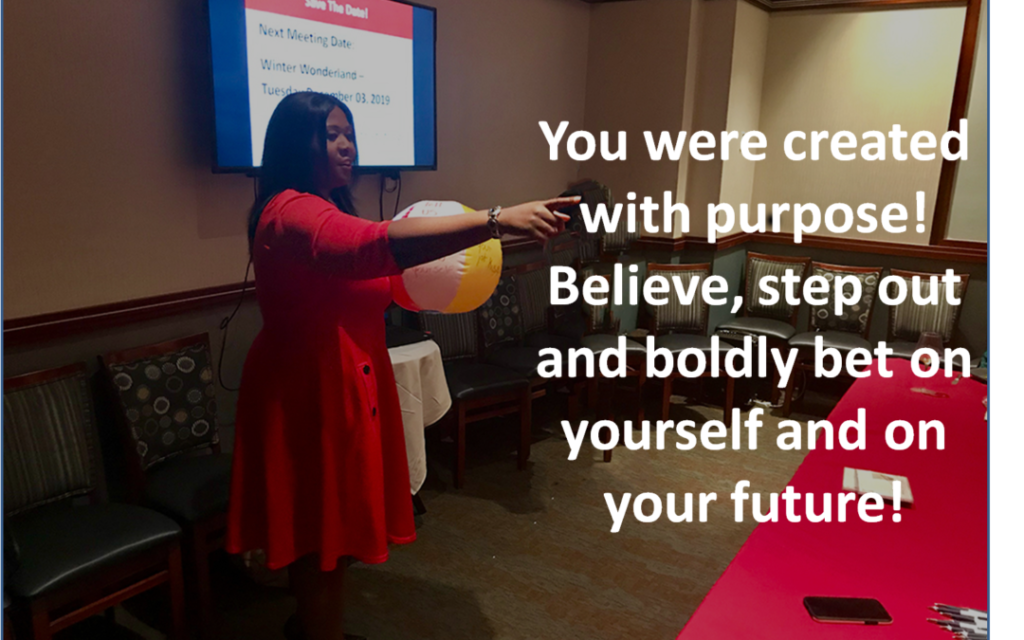 5 Secrets For Enduring Success in Life – #2 Bet on Yourself
In last week's article, 5 Secrets For Enduring Success in Life – #1 Be Yourself, I talked about the importance of learning to love and accept yourself just as you are.  And I reminded you to empower and love yourself because you are FLAWESOME!!!
In today's article, I want to challenge you to go a little further.  Now that you've accepted yourself, it's time to bet on yourself!
We make choices every day in every moment. Some of those choices seem small and unimportant. Most of us only feel the burden of choice when we are faced with one of those "big life decisions."  Decisions like taking a new job, moving to a new city, starting a practice, getting married or having a baby, just to name a few.
However, all the small seemingly unimportant choices create our future as much as the big ones. Every day we make decisions, and each decision, whether big or small, is forcing us to bet either on ourselves or against ourselves.
When you bet against yourself
You bet against yourself during those moments when:
You want to say "no" but end up saying "yes" instead (or vice versa). When you go against your gut, you never win.  It's important to listen to that still small voice inside of you.  It only exists to guide you in the right direction.
You decide that you don't really need to exercise today (you can always start tomorrow). Oh brother, is that an issue for me!!! I have friends who live each day to exercise. They are up at 5:00 am and they are pumped and ready to go.  Me on the other hand, I have to drag my butt out of the bed for my morning walk.  Sometimes, it's just so much easier to just say, "I'll exercise tomorrow." But long term, that it not the way to go.
You decide to put off making a decision because you tell yourself you just need more information. You end up procrastinating until the opportunity passes than you beat on yourself for not acting sooner. Anyone else does this?
No amount of betting against yourself is going to bring your dreams to life. No amount of downsizing your vision or playing small is ever going to lead to happiness.
Nelson Mandela said it best –
"There is no passion to be found playing small – in settling for a life that is less than the one you are capable of living."
In the end, you'll always be left wondering "what if…" as you look back on a lifetime of regrets and unanswered callings. It is not worth it to bet against yourself.
When you bet on yourself
On the other hand, when you bet on yourself, you're taking a chance. You're believing in what's right about you. You're believing in your future. You're believing in your dreams. That is the surest way to give yourself the change to win big.
You will not always win when you bet on yourself. I wish I could say otherwise, but taking a bet is taking a risk; and risks have zero guarantees. However, whether you bet on or against yourself, either way you're taking a risk.  You might as well risk in the direction of your dreams.
When you bet on yourself, you give yourself permission to chase after your purpose and your future. It may not always turn out the way you expected, but at least at the end of the day you will rest knowing you gave it your best.
In conclusion
So if you've never bet on yourself, get started.

If you've bet but haven't hit on a success yet, keep betting.

The best bet you'll ever make is on yourself, and when the payoff comes and outsiders see "luck", you'll know the reality.

It was the expected result from all the bets you placed.

Nothing more…   Nothing less.
Are you ready to bet on yourself and your practice? If so, we can help.  Sign up for our CEO of YOU consulting program and get the tools you need to achieve you the success you deserve.  Click on the link below to sign up.
Stay tuned next week for secret to enduring success – #3 – Build yourself!  Until then, remember to Dream Big, Take Risks and become the CEO of YOU™!
Sign up for our consulting!
[vc_row][vc_column width="1/3″][/vc_column][vc_column width="1/3″][vc_btn title="Sign up!" style="flat" shape="square" color="pink" size="lg" align="center" link="url:https://optometrydivas.com/ceo-of-you-consulting/|target:_blank"][/vc_column][vc_column width="1/3″][/vc_column][/vc_row]