5 Secrets For Enduring Success in Life – #4 Brand Yourself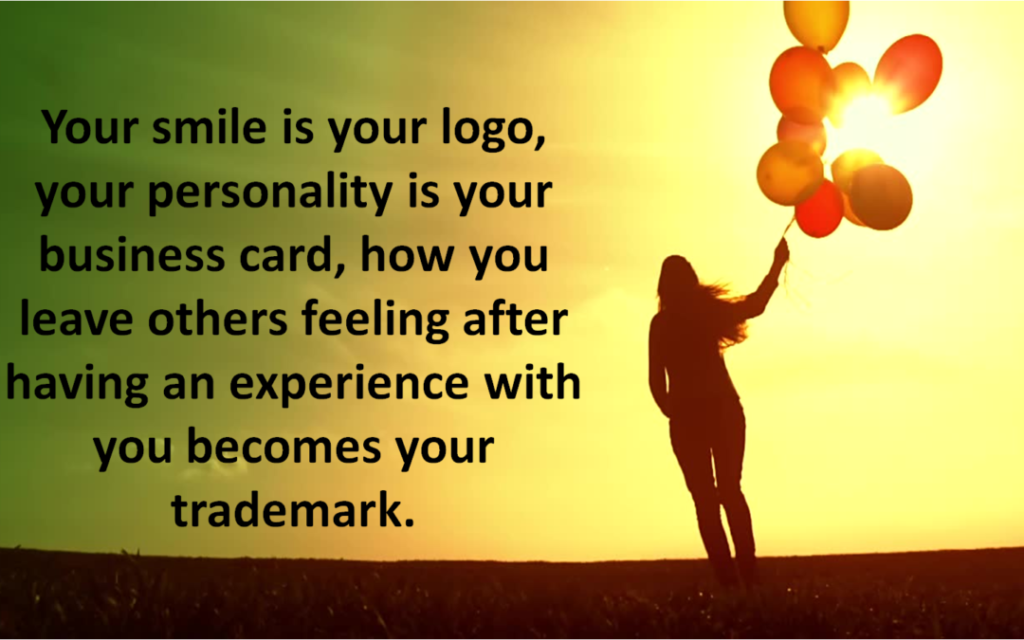 In the first article in this series, 5 Secrets For Enduring Success in Life – #1 Be Yourself, I talked about the importance of learning to love and accept yourself just as you are.  And I reminded you to empower and love yourself because you are FLAWESOME!!!
In the second article, 5 Secrets For Enduring Success in Life – #2 Bet on Yourself, I challenged you to go a little further and bet on yourself! I urged those of you who've never bet on yourselves to get started and I encouraged those of you who haven't hit on success yet, to keep betting.
In last week's article, 5 Secrets For Enduring Success in Life – #3 Build Yourself, I wanted to awaken your inner champion to help you build yourself and unleash your "Amazing"! Did it work? Are you unleashing your "Amazing"? Let me know, I'd love to hear from you.
In today's article, I'm going to give you 5 tips on how to brand yourself to create a unique ID for you and your business.
What is self-branding?
Branding yourself means to develop a unique professional identity and coherent message that sets you apart from others either in your company or in your industry. If you are a CEO or an entrepreneur, you may say, 'I have enough on my plate by building and managing my company's brand, much less my own. But branding yourself is just as important, if not more so.
Think of business leaders like Bill Gates and Oprah Winfrey. Their personal brand images are synonymous with their companies.  Regardless of your career status, you must commit to being the brand manager of your own personal brand.
5 tips on how to brand yourself
Here are 5 tips on how to brand yourself based on an article found on forbes.com written by Forbes Coaches Council. In the article, the council gives 14 tips, but these five really stood out to me. 
1. Know Who You Are And Aren't
It's important to define yourself and your business for yourself. Do not succumb to ideas or methodologies in the industry. When this is clear, you can then identify patients who can resonate with what you are offering and who can celebrate your personal brand. Be authentic when you show the value you can bring to the table.
2. Know Your 'Why'
Why are you here? What's your purpose? How does your business' promise serve to fulfill your purpose? Once you know the answer to that, creating your brand is simply finding a unique and memorable way to express how your business' promise fulfills your purpose to your audience, in a way that they recognize something they want/need/desire, and how your purpose syncs with theirs.
3. Understand How Others Perceive You
Key to developing a personal branding strategy is the understanding that it's not an "autobiography" of self-promotion, but what others say about the person. Survey those around you to extract as much as possible. What are your strengths, your weaknesses and what's the one word that describes you best? Transfer this information to an executive summary and add it to your LinkedIn profile.
4. Take Stock Of Your Strengths
To elicit your brand and value proposition, list competencies (leadership, Specialty Training, etc.) that have followed you throughout your career. Next, take note of strengths others commend you for, such as your patience with difficult patients. Finally, jot down what you want to be known for in the future. Your list will seem deceptively simple, yet it will have a strong array of brand building blocks.
5. Follow Your Passion
When creating a brand, you first need to get super clear on what it is you are passionate about and what you want to create. In addition, get super clear on who your ideal client is and what their needs are. What is your ideal client's pain points? How will your company serve them? Dig deep by asking yourself questions to help you identify what makes you and your company unique and who you are serving.
In Conclusion
Professionals who want to establish themselves as credible, reliable experts must first develop a strong personal brand. As with a corporate brand, starting your personal branding strategy requires a good, hard look at who you are — your core values, skills and beliefs — and figuring out how to convey those elements consistently in your digital presence.
Are you ready to discover your personal brand? If so, we can help.  Sign up for our CEO of YOU consulting program and get the tools you need to achieve you the success you deserve.  Click on the link below to sign up.
Stay tuned next week for the final secret to enduring success #5 – Balance yourself!  Until then, remember to Dream Big, Take Risks and become the CEO of YOU™!
Sign up for our consulting!
[vc_row][vc_column width="1/3″][/vc_column][vc_column width="1/3″][vc_btn title="Sign up!" style="flat" shape="square" color="pink" size="lg" align="center" link="url:https://optometrydivas.com/ceo-of-you-consulting/|target:_blank"][/vc_column][vc_column width="1/3″][/vc_column][/vc_row]