7 Dream Killers Preventing Your Success – #1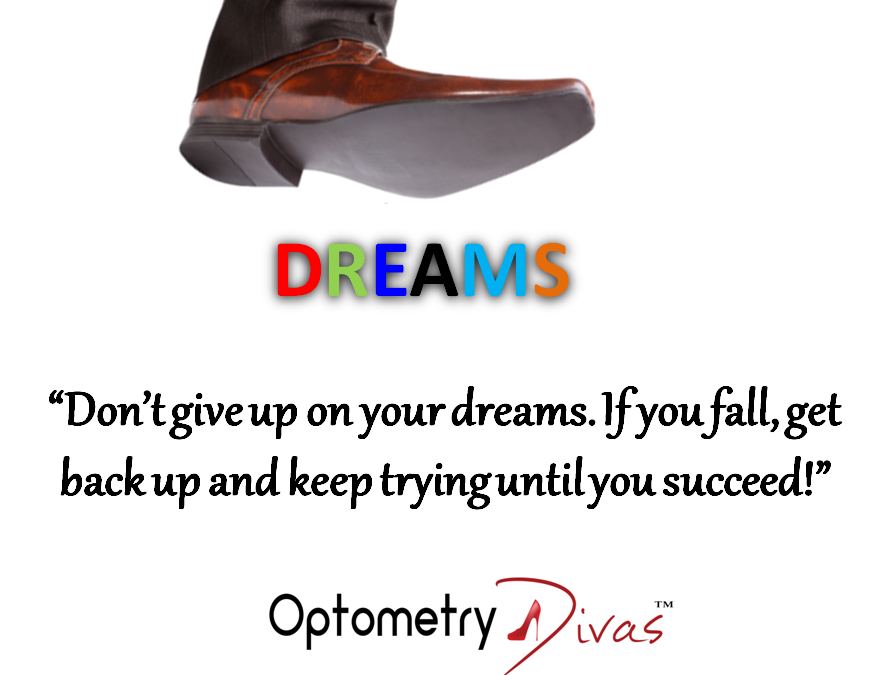 7 Dream Killers Preventing Your Success
When I was a little girl, my grandma always told me that if I believed hard enough, my dreams would come true. This was further reinforced by all the Disney movies I grew up watching that made me believe all good people eventually live happily ever after. But as I got older, I realized life is a little more complicated.
Sometimes, the "good" people don't live happily ever after and sometimes, the "bad" guys end up with the prize. It all sounds so unfair doesn't it? Unfortunately, that is the reality of life! I learned very early on that some dreams will never come true no matter how much I believed. I also realized happily ever after, was only a fairy tale.
As I got older, I learned to navigate through the challenges of disappointments from shattered dreams.  And in my experience, the most difficult part about dreaming is choosing to dream again after your heart has been crushed. The reality is some dreams will never come true. We live in an imperfect world, and sometimes life happens and we don't get what we want. Nevertheless, we must never stop dreaming.
Although it is true, you can't guarantee your dreams will come true, you can however increase the likelihood by protecting them from the Seven Dream Killers. I recently wrote en eBook titled, YES YOU CAN! In it I list Seven Dream Killers preventing your success and what to do to overcome them. This series is based on the eBook, to get your copy now, click HERE.
If you follow the simple steps outlined in the book and in this blog series, you will be well on your way to secure the future of your dreams! 
Dream Killer #1 – FEAR
Fear is like heart disease. It hits you at your core – at your enthusiasm. In heart disease, the flow of blood is reduced due to blockage in the arteries. Similarly, fear blocks the flow of creativity by clogging your enthusiasm, which will eventually kill your dream.
To overcome fear you must:
–Acknowledge it: Own your feeling, don't deny it. Feeling afraid is a normal human emotion. It's just trying to warn you of possible danger. If you feeling afraid, don't suppress it or try to minimize the severity of the situation to avoid the fear. Instead, acknowledge the feeling but don't stop there, you must move to step # 2 below as quick as possible.
–Expose it and take opposite actions – Admitting fear to yourself is the 1st step. However, if you want to overcome it you must expose it because silence will fuel your fear. When fear is exposed, the illusion of the threat usually disappears. This will free you to take action. If you're feeling afraid and you don't know what to do, try to reach out to a trusted friend or an expert and expose the fear to them. Sometimes just sharing with a friend is enough to help you feel better and get clarity.
–Practice gratitude to redirect your focus – Fear in relentless.  It will hunt you until it destroys you or you destroy it.  That is why you need a weapon to defend yourself when it attacks. Gratitude is such a weapon. It is an antidote to fear. It's difficult to feel both afraid and grateful at the same time. When fear strikes, make a list of things you're grateful for and your fear will disappear.
To learn more about how you can overcome fear, click HERE to read an article I wrote on the subject.
---
Dreams are inspirations that will bring you into your life's purpose.  Achieving your dreams offers many benefits…
You'll be happier!
You'll have clarity!
And your life will be more fulfilled!
Are you struggling to dream again? Do you feel stuck in your life right now? If so, you're not alone.
I have helped many in similar situations find more joy, clarity and fulfillment in their lives. I would love to help you too! To learn more about how you can join my mastermind group, click HERE.
In my mastermind group you will learn how to develop a winning mindset to overcome limitations such as fear.  I look forward to helping you in your journey.
Dreamers are world changers. Dare to dream! Dare to believe! Dare to take action today!
Don't tell the world what you can do, show the world what you can do. Believe in your dreams, fulfill your destiny, become a world changer.
Stay tuned next week for dream killer #2 – Low Self-Esteem.  Until then, remember to Dream Big, Take Risks and become the CEO of YOU™!
Join our Mastermind Group today!
[vc_row][vc_column width="1/3″][/vc_column][vc_column width="1/3″][vc_btn title="Learn More" style="flat" shape="square" color="pink" size="lg" align="center" link="url:https://optometrydivas.com/mastermind-group101/|target:_blank"][/vc_column][vc_column width="1/3″][/vc_column][/vc_row]