7-Dream-Killers-Preventing-Your-Success-#6 Lack of Support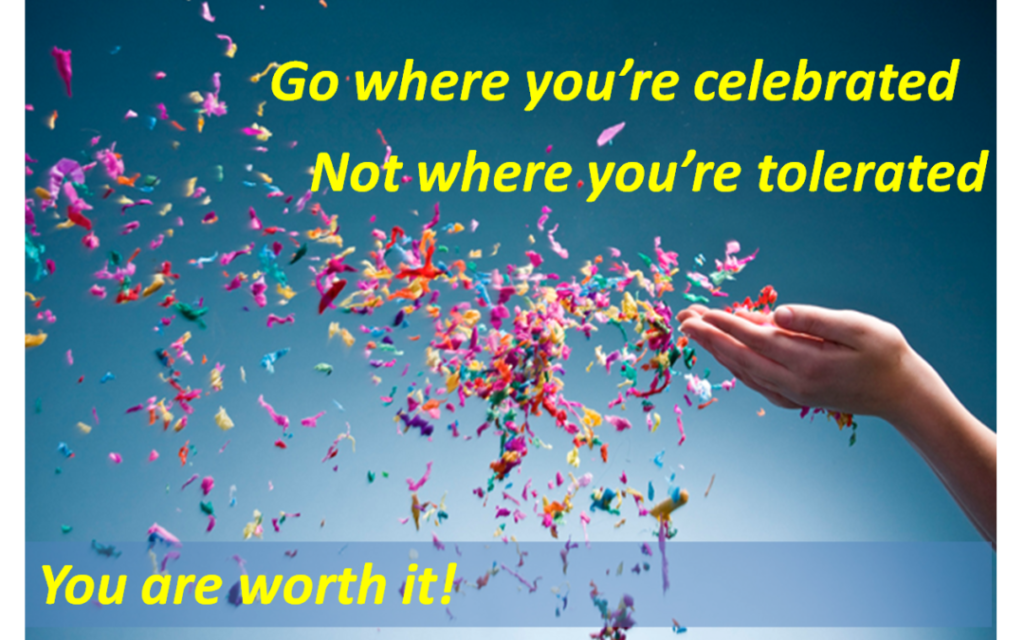 7-Dream-Killers-Preventing-Your-Success-#6 Lack of Support
Part of life is experiencing ups and downs. We want people who understand us and can be depended upon during tough times. We need people who will listen to us and give us honest feedback. Research has proved that having a support system has many positive benefits, such as higher levels of well-being, better coping skills and a longer and healthier life.
Studies have also shown that the proper social support can reduce depression and anxiety. Some people do best with a large support group, while others need a small support system. Giving and receiving support from others is a basic human need.
Remember to be selective when seeking support from others.  You should do your best to limit contact with the negative people in your life. Negative people will drain your energy and bring you down.  Your time and energy need to be invested on those who empower you and believe in you.  Surrounding your self with the right people will give you the support you need to protect you from dream killer #6 – Lack of Support.
Dream Killer #6 – LACK OF SUPPORT
Lack of support is like osteoporosis. There are holes in the support structure. This slows you down and can cause you to collapse easily. No one can succeed alone, you will need help. But chose well, because you will only be as strong as the weakest link in your team.
To overcome a lack of support you must:
– Go where you are celebrated not tolerated
That is one of my favorite quotes. Work with people you like, respect and who CAN help you succeed. After all, you are the company you keep. Check out your environment this week and listen to what people are saying about you.  If there needs to be improvement in your life, then make it.  But, be sure to hang around with people who edify, encourage, lift you up and let you know they believe in you.  They are the winners in your life and will help you to be a winner, too!
You need to find the people that will celebrate you. The people that you are mutually compatible with.The people who know your flaws and how to help you work around them. The people who don't make you feel stupid or worthless or not good enough. These are the people who will help you achieve your dreams.
People are constantly changing and you are constantly changing and every now and then you need to look around and assess who you're spending your time with. It can be hard to let go of people you love, but if they don't love you back, you need to do yourself a favor and walk away.
– Be vulnerable to receive help
Don't be the Lone Ranger. Actually even the Lone Ranger had help – Tonto! Successful people know how to cooperate and partner with others. That's one of the pillars of success. Don't go it alone, enlist the help of others!
Being an entrepreneur, especially a small practice owner, you can feel lonely at times. You're already likely to feel that you have to make every decision, complete every task, and be good at everything. Why on earth would you make that loneliness worse by refusing help when it comes along?
Having someone support you, even if only with companionship or advice, will create a connection for you, for your practice, and also for the person doing the helping. Being more connected is good for everyone. Don't turn away those connections if you can possibly avoid it.
– Be willing to help first
Don't have an entitlement attitude when you ask of help. Just so you know, no one owes you anything. Before you can receive, you must first be willing to give FREELY. If you give FREELY with a cheerful heart, you shall receive!
Without a doubt, the fastest way to achieve success is to first help others succeed. Yet, there seems to be a belief in the business world that the only way to get ahead is to only watch out for 'number one'. That is simply not the case. Brian Tracy explained it best when he said, "Successful people are always looking for opportunities to help others".
Unsuccessful people are always asking, 'What's in it for me?' The fact is that our greatest successes in life often come through helping others to succeed, and without question, when you focus on helping others succeed your eventual payoff will always be far greater than your investment.
---
Do you stuck, overwhelmed and discouraged in your life right now?  Do you feel alone in the journey of running a practice? If so, you're not alone.
I have helped many in similar situations find more joy, clarity and fulfillment in their lives. I would love to help you too! To learn more about how you can join my mastermind group, click HERE.
In my mastermind group you will learn how to develop a winning mindset to overcome limitations such as lack of support.  I look forward to helping you in your journey.
Dreamers are world changers. Dare to dream! Dare to believe! Dare to take action today!
Don't tell the world what you can do, show the world what you can do. Believe in your dreams, fulfill your destiny, become a world changer.
Stay tuned next week for the final dream killer – #7 – Unrealistic Expectations!  Until then, remember to Dream Big, Take Risks and become the CEO of YOU™!
Join our Mastermind Group today!
[vc_row][vc_column width="1/3″][/vc_column][vc_column width="1/3″][vc_btn title="Learn More" style="flat" shape="square" color="pink" size="lg" align="center" link="url:https://optometrydivas.com/mastermind-group101/|target:_blank"][/vc_column][vc_column width="1/3″][/vc_column][/vc_row]