7 Easy Ways to Thank Your Patients This Thanksgiving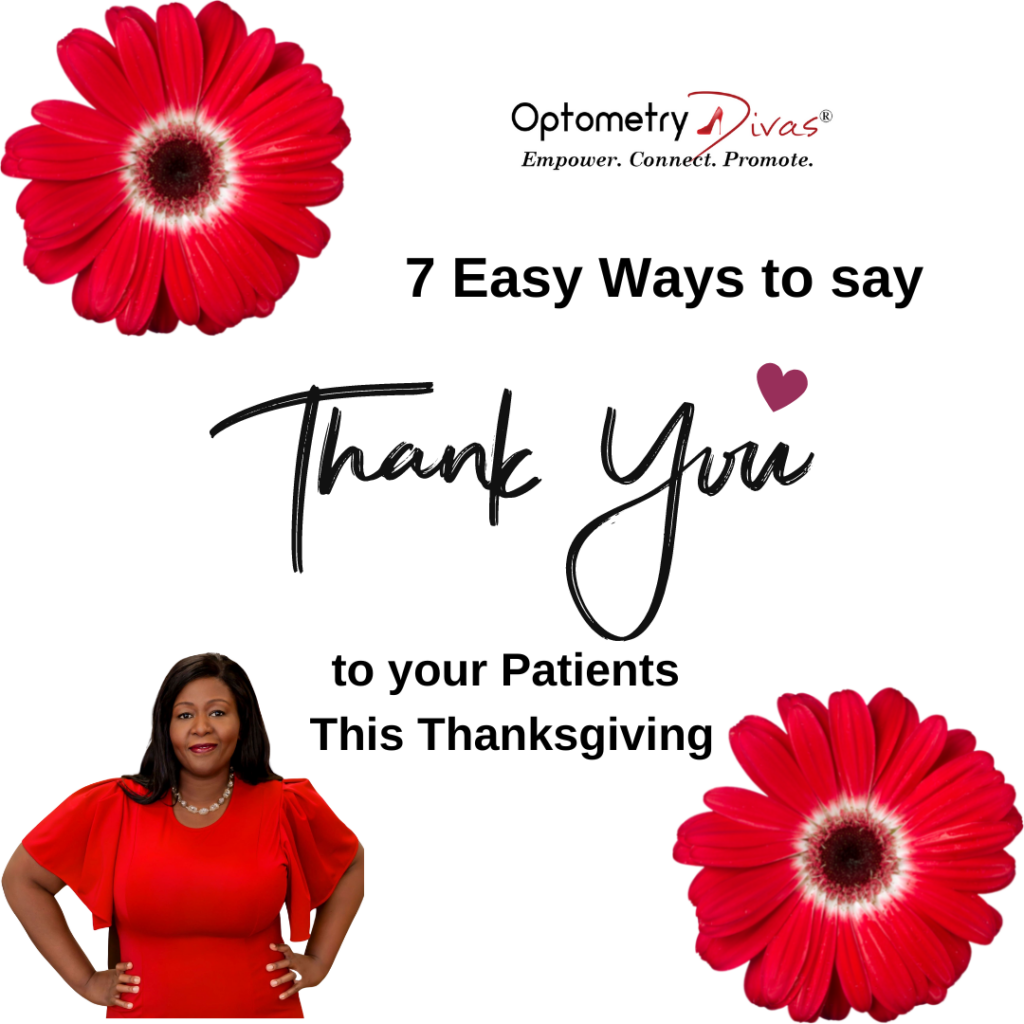 This Thanksgiving, you'll gather around the table and tell your friends and family that you are thankful for them. As the holiday approaches, you should make an effort to do the same thing for your patients. After all, they are the people who keep your practice going year after year.
A small gesture of thanks will help build your practice's reputation, develop patient loyalty, and make patients feel appreciated. Celebrate the spirit of the season with these 7 easy ways to thank your patients this Thanksgiving.
Send a handwritten thank you
Many people love the influx of mail around the holidays, and you can take advantage of that. Send out short, handwritten notes to your loyal patients or new patients from the past year and thank them for choosing your practice. It will let them know you appreciate their business, and this level of personalization is something a national chain can't match.
Tell them in person
When patients walk into the store, give them a warm, Thanksgiving welcome. Train your practice staff to tell everyone, "This holiday, we wanted to let you know that we appreciate you. Thank you for choosing our practice and supporting local businesses." Letting them know how appreciated they are will improve patients' overall experience in your practice.
Offer a coupon
The winter holidays bring good tidings and cheer, but for many people, they also bring bigger expenses. Ease that burden by sending patients a one-time coupon for 10 or 15 percent off their optical purchase and frame it as a thank you for doing some of their holiday shopping at the practice.
Post a thank you blog
Take your gratitude online and post a blog thanking your patients for their business throughout the year. Don't be afraid to get creative with it, like posting a list article about all the reasons your patients are the best in town. Or post about your favorite moments with patients throughout the year. Once you post, make sure to share your blog on your practice's Facebook and Twitter pages!
Provide courtesy hot drinks
As the weather gets chillier in November, warm your patients up with a cup of warm tea, coffee, or hot chocolate. Remind patients to pick up a free cup of their favorite drink as they browse the Optical, and be sure to post a sign at the beverage station letting them know that this is your way of showing how much you appreciate their business all year.
Support a charity in their name
Thank patients by donating to a cause that's important to them. Ask patients to nominate local charities or causes that they're passionate about, and then ask patients to vote on which one your practice will donate money to. You'll have a positive influence on your community while also showing your appreciation for your patients' interests.
Call longtime patients
Call your most loyal, long-term patients to personally thank them for their patronage and loyalty. Patients who have been coming to your practice regularly for years deserve a personal thank you. Taking the time to call them yourself can show just how much you appreciate the support they've shown your business over the years.
Hope you enjoyed these tips. Let me know which one you like and will try this season in the comment section below. Be well, Diva!