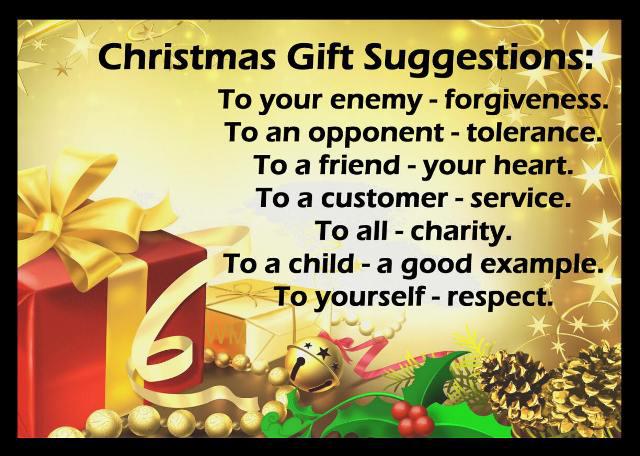 7 Priceless Gift Ideas
For many of us, the holiday season is a time for giving.  If you're like me, you may spend weeks or even months searching for the "perfect" gifts for your loved ones. When you finally find that "perfect" gift, you just can't wait to see the joy and excitement it brings to the people you love.
As you get busy this holiday season with shopping and wrapping, I wanted to remind you that sometimes the most priceless gifts don't cost any money at all!
Who do you need to forgive this season? A lot of times, the hardest person to forgive is yourself.  Why don't you give yourself that gift this year?
Where can you show more tolerance? We are all encouraged to be tolerant of each other's and accept our differences in our current culture. How about accepting yourself, your flaws, and your shortcomings? This year give yourself the gift of tolerance and be ok with you!
Who can you open your heart to? As much as I love to share with my friends on social media, it doesn't compare to face to face connection. Take a break from the phone and go have coffee with a friend and don't touch your phone the whole time.
How can you better serve your patients? Instead of focusing on offering only what "the insurance cover" to your patients, why not take the time and come up with something that will blow their minds?
Where can you be more charitable? It's not always money that's needed. Sometimes, the greatest charitable act is a sincere compliment. Make a plan to give 10 compliments per day and you'll see how much joy will fill your life.
Who can you inspire? The best lessons are learned by observation.  Be the example you'd like others to follow!
How many times per day do you put yourself down or think negatively about yourself? Would you let anyone talk to your child the way you talk to yourself? Absolutely not! You deserve that respect too! This season, give yourself the gift of respect! Be kind to yourself!