Boundaries – The Cure For Your Overwhelmed Life – Part 1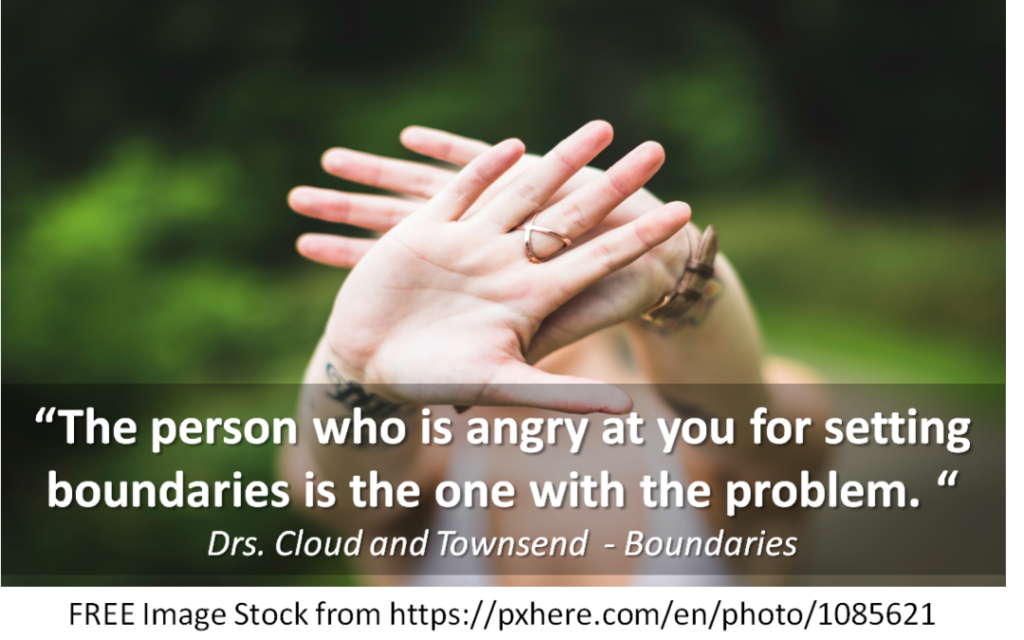 Boundaries – The Cure for Your Overwhelmed Life – Part 1.
I have been privileged to meet a lot of women ODs in my travels with Optometry Divas. No matter what city or state I visit, there is a recurrent theme in how the women describe their biggest issue in life. According to the women I've surveyed in our discovery meetings and on our Facebook group, the majority of women ODs feel overwhelmed with all the responsibilities in their lives.
Their feedback is the reason why I decided to write this series on boundaries.  As a fellow woman OD, I know first hand how life can become overwhelming. If you follow my blog, you've probably read my story.  I am no stranger to the crushing sensation one can feel when trying to do it ALL!
Instead of recounting my story in this article, let me introduce you to a client of mine. To keep her true identity private, I will call her Mara.
Meet Mara
Meet Mara, a 35 year old Optometrist. She has 2 children – Nadia, 8, and six-year-old Michael Jr. Mara lives with her husband, Michael Sr. – a 37 years old engineer. Both Mara and her husband work full time.
This is a typical day in Mara's life:
She is up by 7am and immediately starts getting the kids ready by helping them put on their school uniforms. She then rushes to make breakfast and ensures their schoolbags and PE kits are packed. The kids are at different schools, so that's two drop-offs six miles apart; driving to and from school and work takes up two hours every day.
Mara doesn't think her husband will get things done as efficiently as she can, consequently, she doesn't ask him for help. So he just gets himself ready every morning, eat breakfast and goes to work.
The children also have after-school activities and need to be taxied to swimming, gymnastic, soccer, karate, tutoring and music lessons. She does all her own cleaning and almost every night cooks from scratch. By the time the kids are in bed and the house is straightened out, she's exhausted.
She would love to end it there and have a nice glass of wine and watch an episode from her favorite Netflix series with hubby before bed. But she can't – WHY, because she's an OD and She has to watch a MACRA/MIPS webinar at 10:00 pm.
At 12 midnight, Mara finally hits the sack but she doesn't sleep well because her hyperactive brain struggles to shut down at the end of the day. She reports she often feel shattered at the thought of the next day because the whole cycle will only start all over again. Will the madness never end!
Until Mara sets some personal boundaries in her life, the madness will never end. Before showing Mara how to set boundaries, let's start by identifying the different types of boundaries.
The Different Types of Boundaries?
According to PschCentral.com, there are several areas where boundaries apply and here are some of them:
Material boundaries determine whether you give or lend things, such as your money, car, clothes, books, food, or toothbrush.
Physical boundaries pertain to your personal space, privacy, and body. Do you give a handshake or a hug – to whom and when? How do you feel about loud music, nudity, and locked doors?
Mental boundaries apply to your thoughts, values, and opinions. Are you easily suggestible? Do you know what you believe, and can you hold onto your opinions? Can you listen with an open mind to someone else's opinion without becoming rigid? If you become highly emotional, argumentative, or defensive, you may have weak emotional boundaries.
Emotional boundaries distinguish separating your emotions and responsibility for them from someone else's. It's like an imaginary line or force field that separates you and others. Healthy boundaries prevent you from giving advice, blaming or accepting blame. They protect you from feeling guilty for someone else's negative feelings or problems and taking others' comments personally. High reactivity suggests weak emotional boundaries. Healthy emotional boundaries require clear internal boundaries – knowing your feelings and your responsibilities to yourself and others.
Sexual boundaries protect your comfort level with sexual touch and activity – what, where, when, and with whom.
Spiritual boundaries relate to your beliefs and experiences in connection with God or a higher power.
I would love to make this series as interactive as possible by having you help Mara set some boundaries in her life. Let's start by identifying where she's lacking boundaries. Based on Mara's story and the types of boundaries listed above, which area does Mara need the most help? Please write your comments below! Your answers will be helping a fellow woman OD.
Next week, we will go into more details about why it's difficult for some people to set boundaries in their lives. In the meantime, thank you in advance for caring enough to participate in this conversation!
Are you overwhelmed and Stressed out?
If you are ready for change, we'd like to invite you to join our mastermind group and get the peer support you need to find the work-life satisfaction you deserve.
[vc_row][vc_column width="1/3″][/vc_column][vc_column width="1/3″][vc_btn title="Signup" style="flat" shape="square" color="pink" size="lg" align="center" link="url:https://optometrydivas.com/mastermind-group-signup/|target:_blank"][/vc_column][vc_column width="1/3″][/vc_column][/vc_row]