Diva of the week – Jennifer Hill, O.D.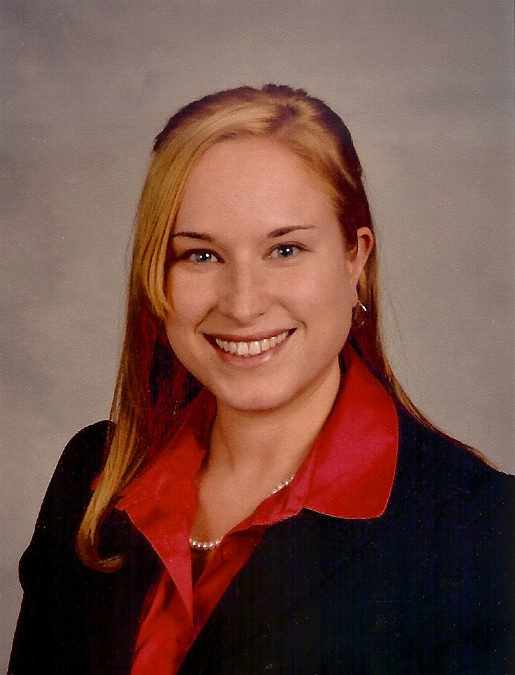 The featured Diva for this week is Dr. Jennifer Hill.  Read the full feature below to learn how she discovered Optometry was the perfect fit!
1. Tell us a little bit about you?
I grew up in the Detroit Metro area but have been a Floridian for a decade now. A city girl at heart, I love living downtown but getting to practice in suburban and rural communities.

My long time boyfriend and I hit the beach as often as possible, and enjoy exploring Florida's state parks and trail systems. We also love being outdoors including kayaking, Universal parks, and lake Eola events. We enjoy traveling and try to visit new places as often as we can get away.
2. What made you decide to become in Optometrist?
Prior to looking at Optometry, I had wanted to be a pediatrician because of the ability to really get to know patient families and establish relationships over time. Once I realized that Optometry combined this with neuro-biology and my academic interests, I was hooked!

My childhood optometrist really pushed me to consider the profession and suggested I shadow her- best decision I ever made!!
3. What Optometry school did you go to?
4. Where do you currently practice?
My practice, Precision Eye Care, has two locations:

One in Altamonte Springs, FL and one in Mount Dora, FL
5. Do you offer any specialty services in your practice?
My practice mainly focuses on Specialty Contact Lenses and Pediatrics
6. Name 1 to 3 hurdles you personally faced as a private practice owner and how did you overcome them?
For me personally, the financial aid aspect was very daunting and was (and still is) a significant challenge. I am now comfortable in my finances, but residency year was a true challenge and my first few years in practice I had to be very careful about my fiscal decisions. A good CPA and tight budgeting were the only things that got me through.

Similarly, purchasing my own practice was a significant challenge, as most lending institutions view someone with high debt as a liability, not an investment. Thankfully, I found a financial backer that believed in me strongly, and was willing to take a chance on me in purchasing not one, but two practices!

Starting out, it was difficult being a young female doctor. Older generations, particularly older males were critical initially and I got a lot of the 'are you sure you're old enough?' comments. Strong confidence and an excellent academic base were critical, and any patients that questioned me initially always came around by the end of the exam when they saw that I knew what I was doing and was confident in my recommendations.
7. If you could go back to when you were a student, what advice would you give yourself?
Take more accounting and finance classes! Seriously, I was very fortunate to have excellent Optometry professors and clinical role models, but I would definitely have taken more business and finance courses in undergraduate if I had realized how helpful they would be to me later on.

Secondly, trust in yourself that things will work out for the best and not to take each small encounter too seriously. Success will happen if you trust in your own abilities!
To contact Jennifer, you can check out her website at Precisioneyeflorida.com or click on her social media profile links below.
[vc_row][vc_column]
[/vc_column][vc_column width="1/3″][/vc_column][/vc_row]
[vc_row][vc_column width="1/3″][/vc_column][vc_column width="1/3″][vc_btn title="Submit Request" style="flat" shape="square" color="pink" size="lg" align="center" link="url:https://optometrydivas.com/diva-of-the-week-questionaire/|target:_blank"][/vc_column][vc_column width="1/3″][/vc_column][/vc_row]