Move over millennials, the iGeneration is here!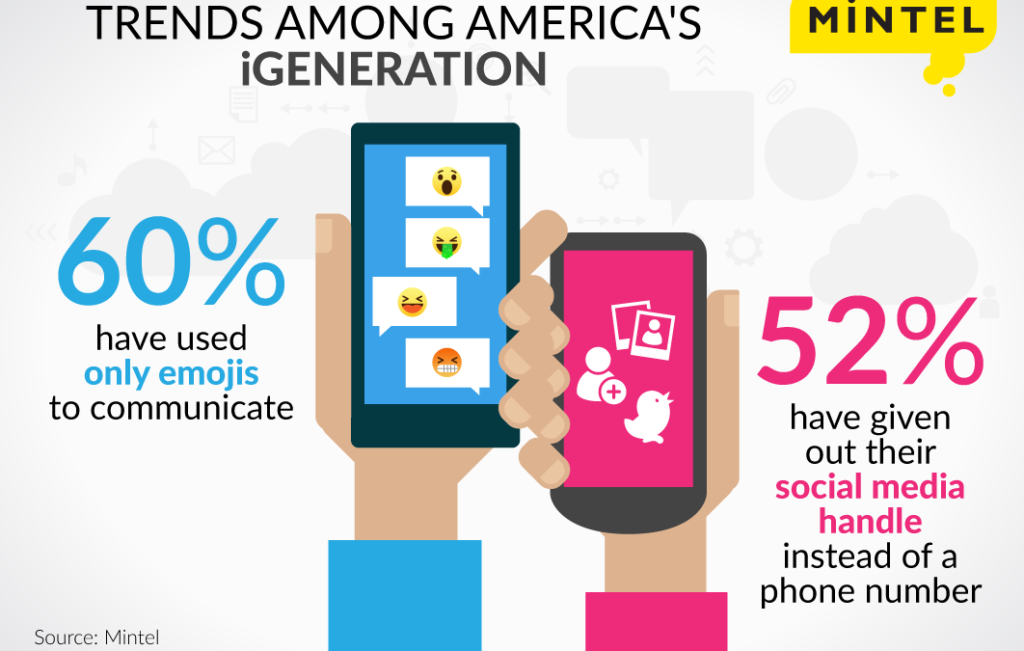 There's been a lot of talk about millennials overtaking baby boomers to become the largest living generation. Millennials — people born between 1981 to 1997 — are the best educated and most diverse generation to date. They might also be a bridge to the future. But, the iGeneration is not trailing far behind.
The iGeneration, also known as Generation Z, are people who were born between the mid-1990s and the early 2000s, the eldest of whom are about 22 years old. It's the first American generation to be born, almost literally, with a smartphone in hand.  iGens are optimistic, but cautious, and accepting of the advantages and disadvantages they face as a truly digital generation. As the oldest members of the iGeneration enter the working world and begin to contribute to the economy, ECPs will likely start to shift some focus away from Millennials toward this younger group.
of iGens prefer to buy from brands they trust.
Brands that can maintain a strong reputation for trustworthiness and efficacy can go a long way in winning over iGens.
According to market research firm Mintel, the iGeneration makes up about 17% of the population. This group (aged 11–23) is important to understand for two key reasons:
They're entering their prime earning and spending years and will soon fully occupy the desirable 18–34 demographic.
they're quickly replacing millennials as the young, influential trendsetters.
I found a great article  that broke down what's important to this group based on a recent Mintel report.  Here's a summary of the report:
The importance of peer influence
For tween/teen iGens, peer influence and brand familiarity play a crucial role in purchasing decisions. Emerging brands should consider reaching this group through word of mouth and online reviews.
Focus on value and efficacy
Adult iGens value price and convenience above all else. Building a relationship with them at this stage can continue to reap rewards as their spending power increases.
The way to their heart is through their hobbies
iGens are passionate about their hobbies and interests. Raised with the world at their fingertips, this group is known for their extensive knowledge of music, movies and tech.
Cautious risk takers
Less likely to drink, smoke or do drugs compared to teens in decades past, iGens look to smaller, more permissible risks. Consider reaching them in fun and whimsical ways.
In conclusion, here's what you need to know:
Adult iGens keep up with brands and trends, so you have to stay current too.
Adult iGens value people skills, Emotional Intelligence will be valuable for them.
Social connection may elude adult iGens, create a way for them to connect.
YouTube is their "must have" platform. If you haven't yet, start your own channel.
iGens' top concerns include both local and global issues. Show them that you care about those issues as well.
Adult iGens see the advantages/disadvantages of social media. They respond better to social posts and less to add posts.
Give iGens something to talk about.  Create a "WOW" experience for them!
As you enjoy these articles, please add your friends to the email list and leave a comment below.  Thank you for sharing!