Optometry Divas Perspectives on Racism – Juneteenth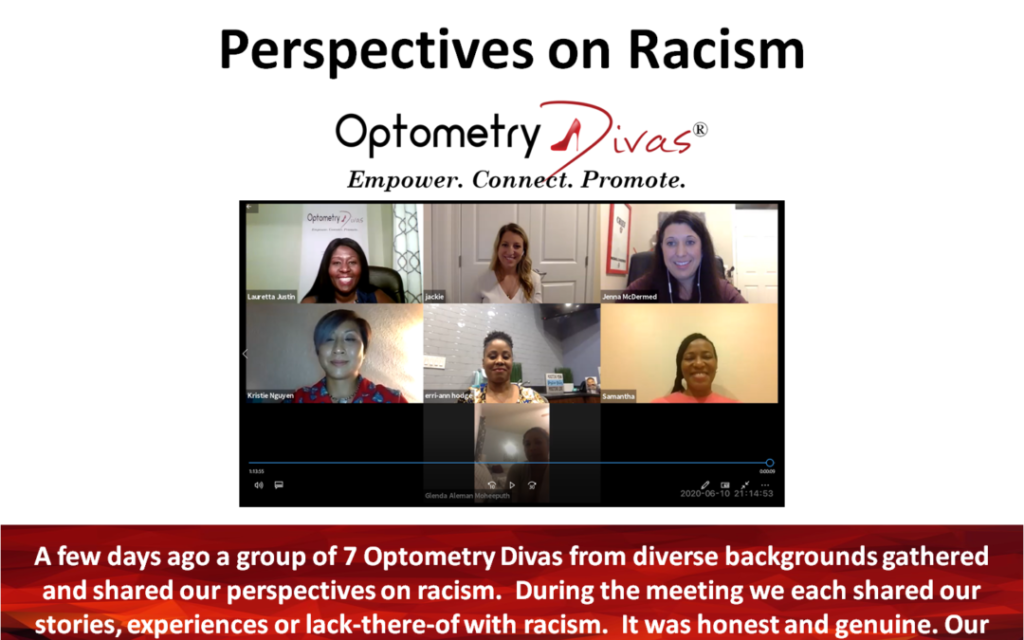 In honor of Juneteenth, a group of Optometry Divas gathered and shared our perspectives on racism in America. This video captured the essence of that meeting. Our goal was to share our personal stories, experiences, or lack-there-of with racism and to inspire more open and honest dialogue.  Click on the link to watch the video.
Racism must be defeated!
#Juneteenth #Racism #BlackLiveMatters #OptometryDivas #EmpowerConnectPromot