Powerful Tips To Pay Off Optometry Student Loans Fast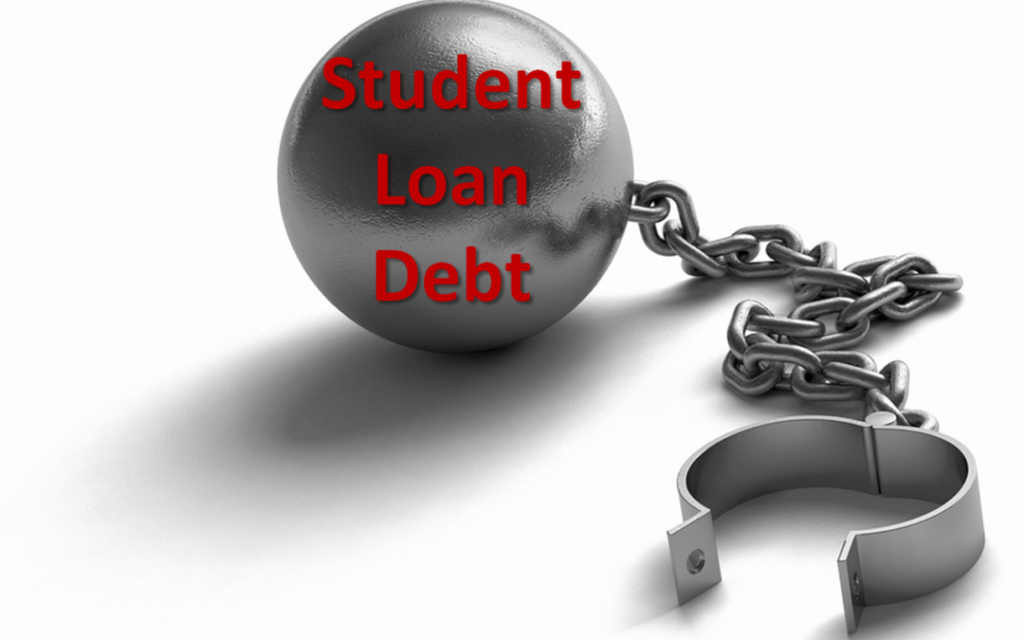 Powerful Tips To Pay Off Optometry Student Loans Fast!
Optometry students sign up for school thinking that they will graduate with about $120,000-$150,000 in loans with the promise of making nice 6-figure incomes. That sounds like a sound financial decision. But between tuition increases each year and the cost of living, the average Optometry student debt for many ODs can be $200,000+.
That amount of debt shifts them from being able to pay it back in 10 years or less to 20 years or more. The loans stick around and pester them for 2x as long. Most Optometry students have little to no awareness of what their budget will be upon graduation. In that respect, it's very hard for them to make well-informed decisions without some context.
Only when the other bills start rolling in – the rent, utilities, car payments, and grocery bills – do many graduates realize what they have done — and the opportunities they may have to pass up because of their huge student debt obligation. But by then, it's far too late.
According to studentloanhero.com:
The current total student loan debt in the U.S. is 1.56 trillion dollars.
44.7 million Americans have student loan debt
The total student loan debt is about $521 billion more than the total U.S. credit card debt.
That is why some people would go great lengths to have their student loan debts forgiven.  According to a small survey by MyBankTracker.com:
30 percent of respondents said they would sell one of their organs if it meant no more student debt. Imagine that!
43 percent would sell half of their possessions to get rid of their student debt.
38 percent said they would participate in a questionable health study if that meant getting rid of student debt.
"While MyBankTracker does not condone the use of these extreme measures, it's interesting to see the percentage of respondents who would resort to them—it shows there are plenty of people who strive to erase their student loan debt as soon as possible," the survey said.
5 Tips To Pay Off Optometry Student Loans Fast
One of the worst feelings is tearing open your paycheck or seeing your direct deposit hit your bank account, only to remember that you need to use a huge chunk of that money to pay your student loan debt. With student loan debt, it might seem like this feeling could last forever — but it doesn't have to. If you want your debt to go away faster, you're going to have to upgrade your student loan repayment strategy.
In our recent Episode on Divas Talk, I had the opportunity to interview Dr. Deanna Born.  Dr. Born was able to pay off her student loans in less than 6 years after graduation.  In the interview she shares some tips on how you can pay off your student loans fast. Click below to watch the unedited 45 minutes video!
Here's a summary of Deanna's tips:
Under 10 years
Refinance the Interest Rate

Refinancing is putting all loans into 1 loan with a new interest rate based on the economy and your credit history.
Variable is approx. 1% lower than a Fixed rate.
Based on Libor (economy) & your credit history.

Make Large Payments as often as possible. Don't wait for the due date.

Each day you wait to make a payment, the next payment will apply for the accrued debt before it applies to the principle of the loan.
Apply raises and bonuses as payments towards your loan.  If you'd like to learn how to maximize your earnings for higher income, check out our recent article on the subject.

Make your largest payment towards the highest interest rate loan
Public Loan Forgiveness- Pay 10% of income x 10 years.

Amount left at 10 years is forgiven. No taxes on forgiven amount. (Military, Professor).
Issues currently with government honoring the forgiveness after 10 years
20 / 25 Year Plan
Income Based Repayment: Pay 15% income x 25 years.

Loans taken before July 2014. Forgiven Amount Taxes as Income

Pay As You Earn: Pay 10% income x 20 years.

Loans taken AFTER July 2014. Forgiven Amount Taxes as Income

Revised Pay As You Earn: Pay 10% x 20 / 25 years.

Those in IBR (see 1 above) who wish to switch to Pay As you Earn. Forgiven Amount Taxes as Income
-Great if you wish to open a practice or start a family right after graduation. You will need to invest heavily to pay the large TAX bill in 20/25 years.
TIPS Always use Direct Deposit & Email correspondence to reduce interest rate.
Helpful links:
In conclusion…
The good news is that when it comes to getting student loan debt under control, the ball is in your court. Even if you can't pay off your student loans now, there are ways to alleviate your debt burden and live a better financial life. Numbers aside, paying off student loans can feel like a personal achievement for many people, and the quicker it's over with, the better you will feel.
[vc_row][vc_column width="1/3″][/vc_column][vc_column width="1/3″][vc_btn title="Click Here" style="flat" shape="square" color="pink" size="lg" align="center" link="url:https://www.facebook.com/deanna.born|target:_blank"][/vc_column][vc_column width="1/3″][/vc_column][/vc_row]