COVID-19 Back to School "Face to Face" or "Face to Screen" – Tips to Help You Decide?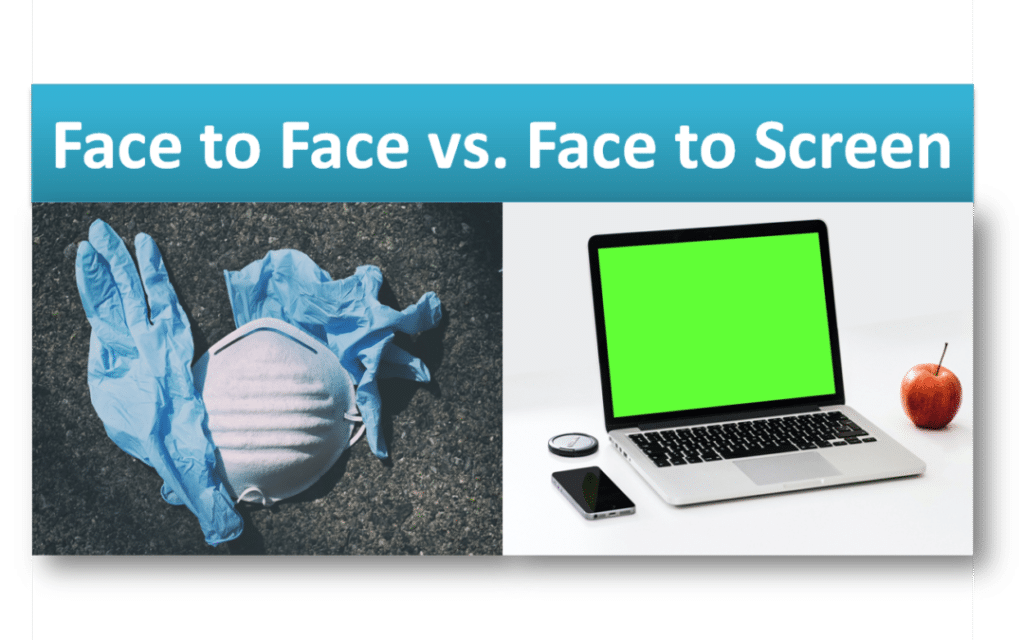 COVID-19 Back to School "Face to Face" or "Face to Screen" – Tips to Help You Decide?
This school year, many parents, caregivers, and guardians will face new and difficult choices about how their child will return to school in the fall, such as deciding between in-person, virtual learning, or a hybrid of the two.
According to the CDC, in-person instruction may offer easier access to school services, improved educational efficacy, more opportunities for social interaction, and return to work for some parents and caregivers, but it also has a higher risk of COVID-19 exposure for your child than virtual instruction.
According to the CDC, families will differ in their choice of instructional formats based on the following 8 criteria:
Whether the student or members of the household are at increased risk of severe illness
The student's academic needs
Available school transportation options
School ability to execute recommended guidelines
The student's social-emotional wellbeing
Comfort and familiarity with the school's reopening plans
The family's situation and needs.
Below are the results of a recent poll from the Optometry Divas Facebook group illustrating the different choices parents are making.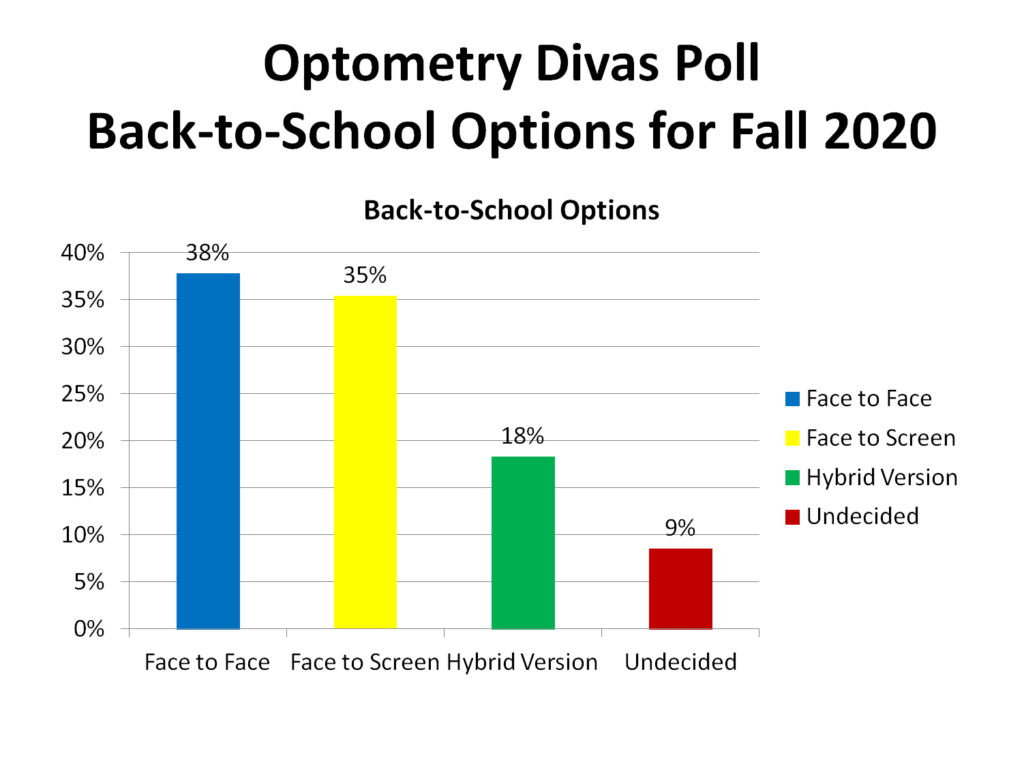 CDC Wants to Help
To help parents decide, the CDC published an article with information and tools that will help them weigh the risks and benefits of available educational options for sending their child back to school. It is organized to provide parents and caregivers with:
Information on COVID-19 and why safely reopening schools is so critical.
Tools to:

Help you assess your child's and your family's risk of COVID-19;
Consider factors that will help you make a choice, if offered, of instructional format (e.g. virtual, in person, or a hybrid option); and
Prepare for the school year, regardless of format.
Here's a summary of their recommendations:
What to consider when thinking about COVID-19 in children
What to consider if there are children and/or adults at increased risk of severe illness in your household.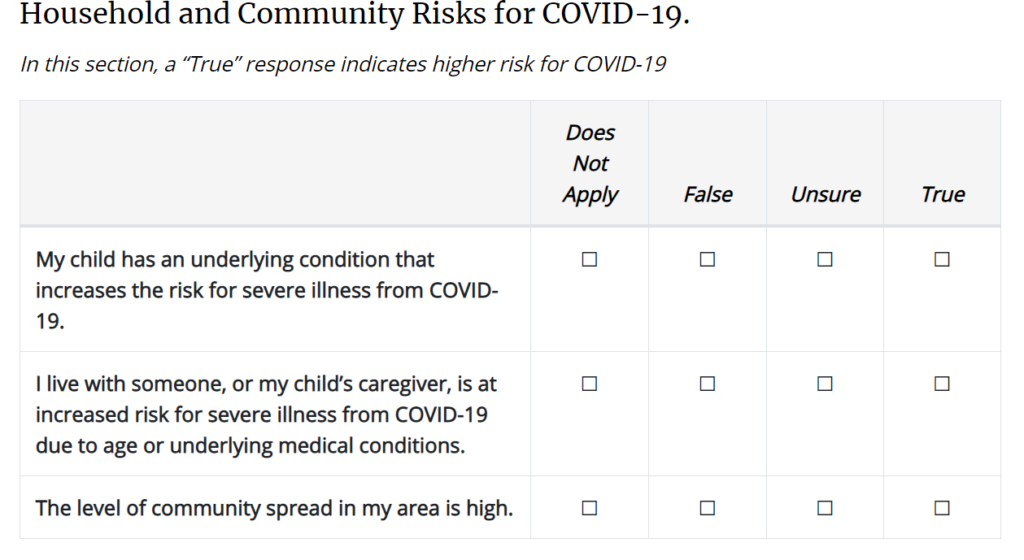 3. Review your school's reopening plans and compare them to the CDC's Considerations for Schools.
4. Use the Decision Checklist to help you make the right decision for your family.
5. Use the Planning Checklist to guide you on how to keep your family safe regardless of chosen school format.
Choosing whether or not to send your child back to school can be difficult. When weighing decisions about your child returning to school, it is important to consider your family's unique needs and situation and your comfort level with the steps your school is taking to reduce the spread of COVID-19.
If you found this article helpful, please comment below and share it with someone!