Discover the CEO of YOU™- 5 Must-Have Advisors for Practice Success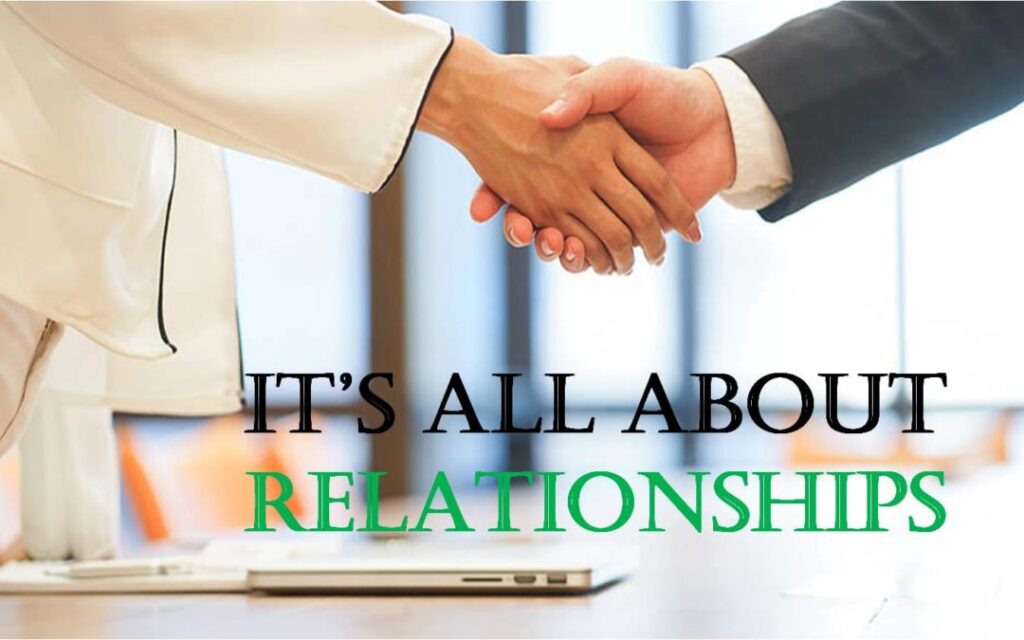 Building a practice is similar to building a house.  There are many pieces that need to come together to create the final product and you will need different specialties to help put those pieces together.  All these specialties combined will create the team that makes the dream of your house a reality. Similarly, in your practice, you as the CEO will need a team to help make your dream a reality. 
When was the last time you met with your team of professional advisors to help you with a key business decision? If you're like many independent practice owners, you may be thinking, "What team of professionals?"
As owner, you probably handle the running of the practice yourself. Still, it is possible to run a practice more efficiently and profitably by utilizing a team of professionals who can consult and guide you in the management of your practice. In this article, I'm going to share with you the five key players you should have on your team
.
The Five Key Players for Your Professional Team of Advisors
An Attorney:
This team member acts as a protector, helping you create and decipher legal documents and contracts, helping you make legally sound business decisions, and representing you in legal matters that might come up.
You may prefer an attorney who specializes in the needs of business owners and can consult with you on topics such as asset ownership, best-choice business form, succession planning, contract review and employee-employer relationships. A crucial component lies in establishing a relationship with your attorney, so that you can simply pick up the phone when you have a question.
A Certified Public Accountant:
A Certified Public Accountant is the number cruncher who has responsibilities like preparing and reviewing your business's financial reports, building income statements and balance sheets, preparing and disclosing tax returns, and more.
Once again, you may prefer someone who understands the needs of independent optometry practices and also knows your industry. An accountant should help you understand the story behind the numbers. In short, your accountant should help save you money. To really benefit from your accountant, don't make the mistake of meeting only once a year at tax time. Give your accountant the opportunity to work with you all year long.
A Banker:
Credit is the lifeblood of many businesses. It's always important to establish relationship with the person who can help you access the cash flow you need before you need it and at a favorable rate. This person is the one you go to when you need credit card processing, loans or lines of credit, checking/savings accounts for both your personal and business life, and similar financial services.
In addition to issuing credit, many financial institutions frequently provide a wealth of other services at minimal or no charge. Regular contact with your financial institution will keep you abreast of new opportunities that can benefit your practice.
A Financial Services Professional:
A financial advisor or insurance agent familiar with the challenges facing independent practice owners can act as an effective problem solver. Specifically, a trained, licensed insurance professional can play several crucial roles in your practice:
To help your practice meet its immediate insurance protection needs. This includes helping select and fund insurance for key executive coverage, death and disability, buy-out, pension, and other qualified plans.
To help meet your personal insurance and financial product needs. Family decisions can be a key factor in making any business decisions. Your financial advisor can help you coordinate a cohesive plan that satisfies your needs and goals on personal and professional levels.
To help coordinate the work of other professionals. A financial advisor will help you focus on the big picture and work to help you put together a team of professionals.
Business Coach –
As the name implies, the coach will act as your motivator, assessor, guide, and counselor as you go through different stages and seasons in your practice.
In the same way that a sports coach strategizes around building the best, most efficient team to win games, a business coach can help you look at your systems, team, or company holistically—and suggest tools to be more efficient, productive, and successful.
In conclusion…
When you start a practice, many people will help you along the way. Parents, friends, children, and teachers may inspire you and help you. However, if you want to make your practice as successful as possible, I believe you need to assemble a professional team of advisors.  The five professional advisory team members will work together to help you achieve your dreams.  Make sure you surround yourself and frequently engage with these important advisors to ensure your practice runs smoothly.
Are you surrounded by the right people in your team? Do they challenge you to grow and become a better version of yourself? Are they helping you achieve your goals?
If you answered yes to all of the questions above, congratulations you are on your way to building a winning team. However, If you answered no to one or more of the questions above, we would love to help you get on track.
For more information on how to build a winning team, complete the form below to request a complementary consultation on our CEO of YOU practice success blueprint.
Until next time, remember to dream big, take risks and become the CEO of YOU!
[ninja_form id=1]