Diva of the week – Brianna Rhue, OD, FAAO
Brianna Rhue, OD
Elite Diva- Miami, FL
The featured Diva for this week is Dr. Brianna Rhue.  Read the full feature below to learn more about why she is excited about the future of our profession.
1. Tell us a little bit about you?
I am originally from Colorado Springs, Colorado (of which I miss very much), I then received my undergraduate degree from The University of Arizona. Liking the heat, I decided to attend optometry school in South Florida at NSU College of Optometry.

I was all ready to move back to Colorado when I met a boy during my Residency at The Bascom Palmer Eye Institute. We got married and decided to stay in South Florida and now have a rambunctious 3 and a half year old.

One of my favorite things to do is Yoga as I was a gymnast and cheerleader my entire life and get to still stand on my head in yoga class and namaste myself.
2. What made you decide to become an Optometrist?
I was in second grade when I began having trouble reading.  We were on a family trip when I said "hey mom, look at the sheep over there." Well that sheep was actually a cow. My mom made me an appointment with our local eye doctor as soon as we returned.

When I went to see the eye doctor, I was diagnosed with myopia and received my first pair of -2.50 glasses. That first experience  at the eye doctor totally change my life and solidified my choice to become an eye doctor too.

As much as I loved my glasses, they kept breaking because of dance and gymnastics. Then, in 3rd grade I went back to my eye doctor and was introduced to contact lenses. OMG!!! That was amazing!

I was so intrigued by this miracle that I got a job in this doctor's office. The time I spent working there, really strengthened my resolve to pursue Optometry as a profession. I fell in love with Optometry not only because of the patient care but also because of the business opportunity it offered.
3. What Optometry school did you go to?
4. Where do you currently practice?
5. Do you offer any specialty services in your practice?
I specialize in Myopia Management and scleral lenses and am fortunate enough to have all of the diagnostic tools to practice the way I was taught.
6. Name 1 to 3 hurdles you personally faced in your career and how did you overcome them?
1. How to delegate. I learned this after I went on maternity leave that I had to delegate in order for my practice to succeed while I was not there. What I learned was if someone could do something 50% of the way I would have done it is a win for everyone.

2. Micro-managing. It is easy when you own a private practice to micro-manage. I again learned this the hard way and now have weekly meetings with my staff so we are all on the same page and rowing in the same direction.

3. Thank You's go along way. I was always raised to send thank you notes and show appreciation to people. I think we sometimes forget the impact these little things can have on building relationships especially with our employees.

As a boss you always have to be on and at times we don't feel appreciated. I learned however, that the door swings both ways; employees often don't feel appreciated either. I make a point each day to let my team know that I appreciate them.  I am grateful everyday that I have such a supportive team behind me which allows me to prosper and grow.
7. If you could go back to when you were a student, what advice would you give yourself?
Don't wait so long to buy a practice. The first five years out of school are golden. You are never going to feel that much enthusiasm, have that much energy or that much free time ever again…  So, go after your dreams from day one and don't let anyone stop you. 

The quote I live by is "You can wake up everyday and build someone else's dreams or you can wake up every day and build your own dreams." The choice is yours!

Also debt will always be there but look at it as a tool to get you where you want to go and not as a bad thing. There are strategic ways to use debt to help you become successful and fulfil your dreams. Not all debt is bad.

Lastly, I would say surround yourself with positive people because our industry is tough and there are a lot of haters. That is why I am glad to be part of a group like Optometry Divas. All these strong women coming together to empower, connect and promote one another has rekindled my love for Optometry and I am once again excited for the future of our profession.
To contact Brianna, you can click on her social media profile links below. 
To learn more about the system she created to drive sales, retain patients and increase your practice's revenue, click on the image below.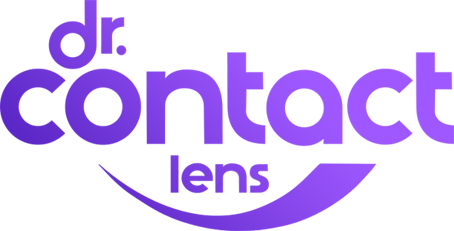 Want to be the next Diva of the week? Become an Elite Diva today!