Diva of the week – Diana Canto-Sims, OD
Diana Canto-Sims, OD
Ambassador - Chicago, IL
The featured Diva for this week is Dr. Diana Canto-Sims.  Read the full feature below to learn how Diana is breaking barriers and bridging the gap to eyecare and eyewear in the Spanish-speaking community.
1. Tell us a little bit about you?
Hola! I'm Diana Canto-Sims, founder of Buena Vista Optical, an eyecare clinic and eyewear boutique in Chicago, IL. I am also the eyewear designer for La Vida eyewear, an independent frame collection exclusive to private practices that come in gorgeous styles and colors available in the US, Mexico, and Puerto Rico.

 

I am a native of Chicago but lived most of my younger years and went to school in Puerto Rico. 21 years ago, I met my husband. At that time he was doing his Optometry residency. We have 2 boys, a 16 and 17 years old. 

 

My favorite thing to do is spend time with my family and friends. I also enjoy the City lifestyle and trying new delicious food. 
2. What made you decide to become an Optometrist?
My first eye exam was when I was in fifth grade. I had developed myopia and was having trouble seeing the board at school. I will never forget sitting in the exam chair watching the lenses on the phoropter drop. It was like magic. With each new lens, the letters got clearer and clearer.

 

That experience changed my life. After getting my new glasses, I knew that I wanted to give that same gift of sight to people when I grew up.


 

My father and my grandfather also inspired me to pursue Optometry as a profession. My father lost his left eye as a child and consequently has vision in only one eye. My grandfather developed Macular degeneration in both his eyes and has suffered much because of that.

 

Neither of them were under the care of an eye doctor at the time they lost their eyesight. A language barrier was the main reason they didn't seek treatment. I believe both could have had better outcomes had their conditions been detected, diagnosed, and treated earlier. 

 

As a bilingual doctor, I am able to remove barriers to care because I can speak to my patients in their native tongue. My family's experience has taught me the value my bilingual skills bring to the exam room. As a bilingual doctor, I can make sure that the Spanish-speaking community get access to proper vision care .
3. What Optometry school did you go to?
Inter American University of Puerto Rico, School of Optometry
4. Where do you currently practice?
Buena Vista Optical, Chicago, IL
5. Do you offer any specialty services in your practice?
Eyewear Styling sessions with our proprietary frame collection, La Vida Eyewear
6. Name 1 to 3 hurdles you personally faced in your career and how did you overcome them?
1. Challenge: Getting paid less as a female doctor:

Solution: Decided to open my own practice and give myself a well-deserved raise.

 

2. Challenge: Knowing how to run a new practice and a lack of business acumen:

Solution: Took matters into my own hands and participated in the Goldman Sachs 10,000 Small Business programs, which helped me understand more about finances, Human resources, being a better leader, and creating systems in place for my practice.

Recently, I graduated from the Stanford graduate business school scaling program last year in December that grew our practice's revenue to 30% the following quarter.

 

3. Challenge: Trying to be all things to all people and doing it all myself.

Solution: I have learned to pick my battles wisely and know how to delegate. It's kept me sane and so happy.
7. If you could go back to when you were a student, what advice would you give yourself?
Be a Social butterfly. I kept to myself a lot studying and didn't socialize much. I should have networked more. I realized decades later there were amazing people around me and it wasn't until I met them years later that I realized we could have been friends much sooner.
Do you have a product or side business you'd like for us to include in your feature? 
As a private practice owner, I know the challenges of private practice. From Human resources, profit and loss, and more recently: Online sales of glasses to our patients. That is why I launched La Vida Eyewear.  I want to help private practice owners like me succeed.
La Vida Eyewear offers gorgeous frames that are NEVER sold online to your patients. In fact, we send potential patients to your practice and educate them about the importance of NEVER buying eyewear online.
I truly believe in this frame line and it has increased sales and profit in my practice. It can do the same for you too. I would love the opportunity to tell more. You can check out our stylish frames by visiting https://lavidaeyewear.com/ or by clicking on the images below. Please contact me if you have any questions.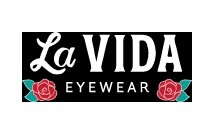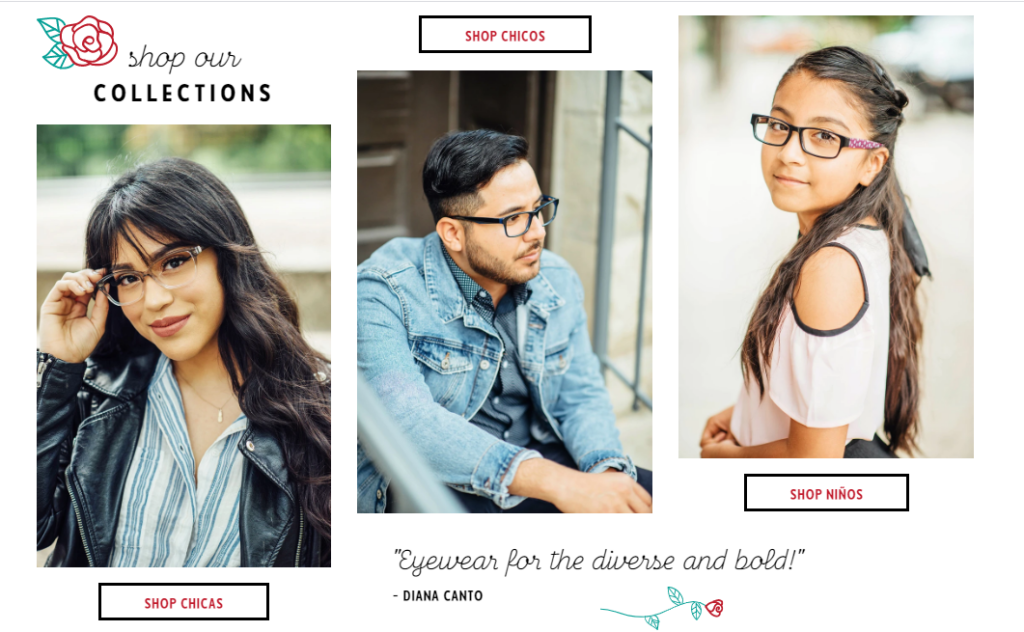 To contact Diana, you can click on her social media profile links below or visit her website at LaVidaEyewear.com and BuenaVistaOptical.com.
Want to be the next Diva of the week? Become an Elite Diva today!