Diva of the week – Janelle Davison, O.D.
The featured Diva for this week is Dr. Janelle Davison. Read the full feature below to learn how Janelle is thinking outside of the box to teach private practice doctors how to survive and thrive.
Janelle Davison, O.D.
Elite Diva - Marietta, GA
1. Tell us a little bit about you?
I am flat land-loving, turtleneck wearing snowbird at heart! Originally from the suburbs of Detroit Michigan currently living in Metro-Atlanta on my way to becoming an official Georgia Peach! I relocated to Georgia as soon as I graduated from optometry school in 2006 with my husband. During the winter season, I miss the snow!

 

I am a wife of 14 years and a mother of two beautiful children, Lyndon (11) and Kennedy (8). My favorite thing to do is have a once per week "think tank." During the week at least one night out of the week, I make some lavender hot tea, sit in my lounge chair in my living room for 1-2 hours thinking and meditating. This me-time allows my mind to refresh and organize all my ideas from the week.
2. What made you decide to become an Optometrist?
I started out wanting to become a pediatrician. But I soon realized that I did not want to be around kids all day. In my sophomore year in college at the Xavier University of Louisiana, I decided I was not interested in being in school until I was 30+. 

 

I knew I wanted to shave off some years of school. The challenge was I still wanted to help people and be in the healthcare field. On summer break during my annual eye exam, I expressed my concerns to my Optometrist. She suggested I pursue an Optometry degree. She informed me that Optometry was a growing field and excellent for women who wanted to have a family.

 

So, I went back to college that fall found a mentor, started shadowing practice owners and applied in my Junior year. Here I am today, 14 years later practicing and loving my autonomy.
3. What Optometry school did you go to?
4. Where do you currently practice?
Solo Private Practice/Owner Brilliant Eyes Vision Center, Marietta, GA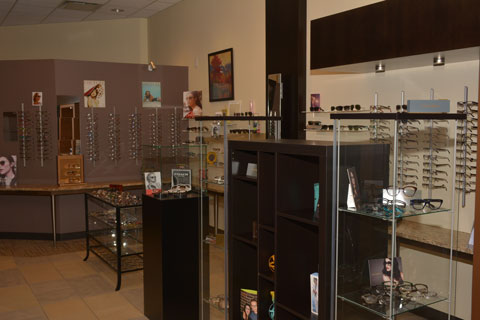 5. Do you offer any specialty services in your practice?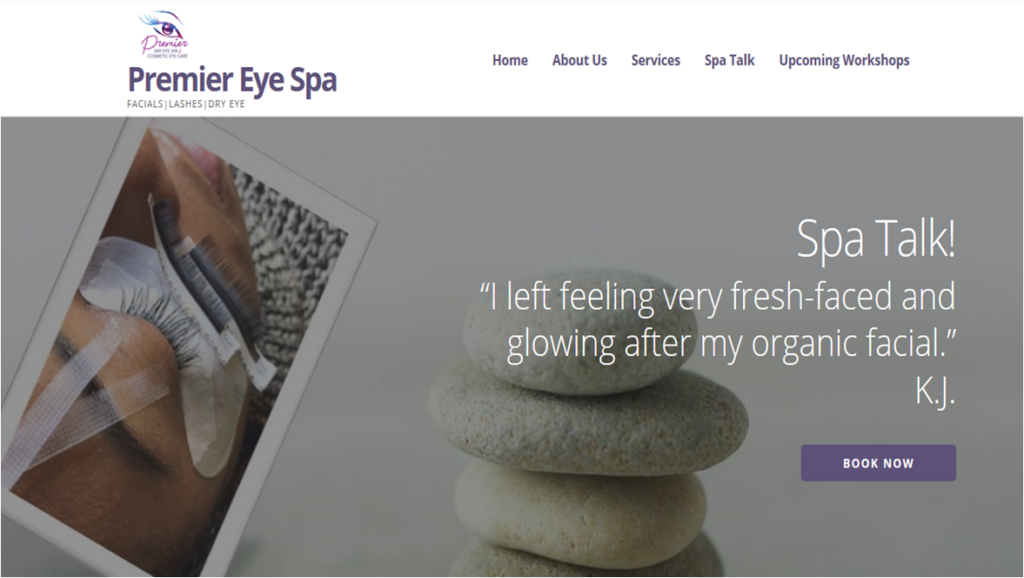 6. Name 1 to 3 hurdles you personally faced in your career and how did you overcome them?
One major hurdle I was faced while opening and growing my practice was balancing being a wife, mother, and supporter of my community. I have learned over the years the more you try to separate the different areas of your life, the more stressed and depressed you will become. All three are a part of my DNA and I have learned to seamlessly infuse all three in my life.

 

For example, my husband is a partner in my business, he is the CFO and helps to manage the team and day to day operations. My children know I love them however, they also know mommy is a doctor and I must help people. They are involved in my office and they know mommy will be at the important and major life milestone events.

 

Lastly, I am a huge STEM advocate and mentor for minority young women. Over the last 8 years, I have contributed over 5000 hours of mentorship and internship within my private practice to high school students. I also founded a

STEM non-profit S.C.O.R.E. Inc

. with my sister to expose more minority girls to optometry and other careers in the STEM field.
7. If you could go back to when you were a student, what advice would you give yourself?
I would tell my younger self to hope for the best but be prepared for the worst! 10 years of entrepreneurship has presented so many unexpected challenges i.e. COVID 19 being the worst of them all. However, over time I learned how to be hopeful and fully prepared for a disaster.
Do you have a product or side business you'd like for us to include in your feature?
My latest endeavor is the launch of my private practice online academy to teach private practice doctors how to survive and thrive. Private practice and entrepreneurship are not for the faint of heart and every day brings new challenges.
I learned how to think outside of the box, design, develop, and implement original ideas that set my practice apart. Many doctors reached out to me from all over the world on social media looking to gain insight on how to bring their ideas to life.
So, in April 2020 I launched Surviving Private Practice Online Academy with my first course on "How to Build an Eye Spa in 90 Days". My goal is to have a platform of unique ideas and concepts to help doctors Survive and Thrive in private practice.
Join my email list to learn more about the course and access to exclusive promotions and practice management tips. Click HERE to Join now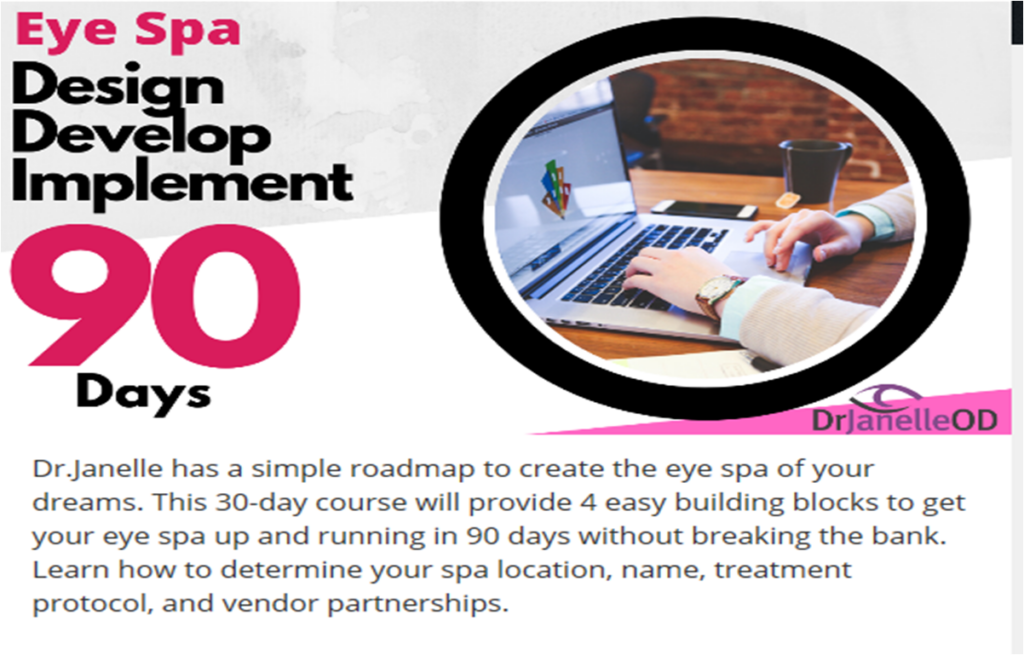 To contact Janelle email her at [email protected]
Want to be the next Diva of the week? Become an Elite Diva today!