Diva of the week – Kate Maloney, O.D.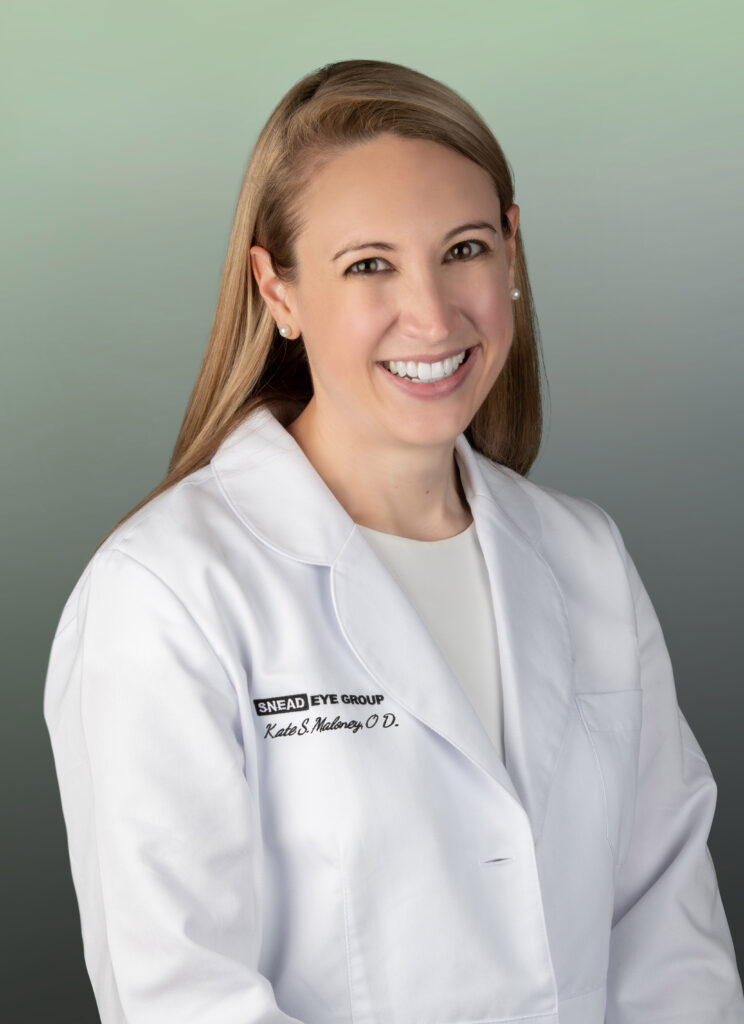 The featured Diva of the week is Dr. Kate Maloney.  Read the feature to learn why Kate believes you should never give up.
1. Tell us a little bit about you?
I grew up in New Jersey, went to the New England College of Optometry in Boston and did my residency at the VA hospital in Newington, Connecticut.

 

While I was in Connecticut, I met my now husband. We stayed in Connecticut for a few years but we always knew we wanted to live in Florida. 2020 was the year of change for us- we got married, moved to Florida and I started my dream job here!

 

I love fitness and trying different workout programs. Right now I'm really into barre fitness and peloton! My leaderboard name is katesmaloney if anyone wants to add me as a peloton friend!

 
2. What made you decide to become an Optometrist?
My grandmother actually had macular degeneration and open angle glaucoma. I went with her to her optometry appointments and specialist visits. I was always amazed at what the doctors did and how they could help. The more I learned about the field, the more I realized I wanted to be a part of it too.

 

I feel so lucky I found this career. Every day is a new adventure.
3. What Optometry school did you go to?
The New England College of Optometry
4. Where do you currently practice?
5. Do you offer any Specialty Services in your practice?
Starting a dry eye clinic soon! 
6. Name 1 to 3 hurdles you personally faced in your career and how did you overcome them?
I always knew that I wanted to practice in Florida. I graduated in 2016 and met my husband when I was doing my residency in Connecticut. I figured, CT isn't a bad place and there were amazing practice laws there so I began my career there.

 

However, There was always this feeling in The back of my mind that CT wasn't the place for me. I kept pushing that feeling away, because I had to take my board exams again to get a Florida license, and who wants to do that!

 

But finally in October of 2019 I realized that the little feeling I had wasn't going to go away and if I never tried to make the move, I would always wonder "what if".

 

About the same time that I decided to take my board exams, I got a call from a recruiter about a job opening in Naples. It was a wonderful opportunity and came at the perfect time.

 

Studying all over again for boards wasn't the most fun, but at least it's over now. Plus, it gave me something to do while I was stuck inside during quarantine in March!
7. If you could go back to when you were a student, what advice would you give yourself?
Never give up! Things may be hard at the time, but the reward at the end is so worth it.

.
How to Contact Dr. Maloney?
To contact Dr. Maloney, email her at [email protected] or click on the social media icons below.
Want to be the next Diva of the week?
The Diva of the Week Feature is reserved exclusively for our Elite Divas. This promotional feature will give you exposure as an expert in the industry, create credibility for your patients, employers and colleagues and expand your digital footprint. 
Ready to be promoted? Click below to join today!