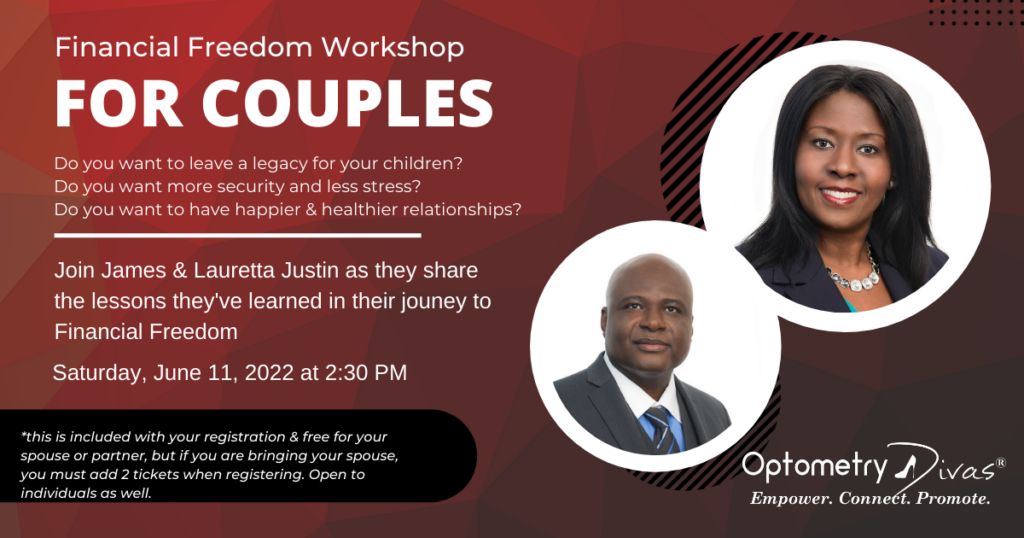 James and Lauretta Justin have been in business for almost 20 years. Together, they've launched over a dozen businesses in their journey. Over the years, they've experienced countless failures and set backs. However, they took the lessons from these challenges and built the life of their dreams.
If you've ever experience set backs in your finances, in your life and in your relationships, you definitely need to hear the story of how a trauma survivor and a blind guy from one of the poorest countries in the western hemisphere did the impossible. 
It doesn't matter where you are or where you've been. You can always improve your personal finance. Register for this workshop today to begin your journey. This workshop is FREE only for attendees of the 2022 Educational Retreat.
In this workshop you will learn the following:
How to create a common sense budget.
How to calculate your financial net worth.
Tools you can use to track your finances and why that's important.
How to leverage debt
Investment tips and tools that anyone can use
Financial Freedom Workshop for Couples Date and Time
Saturday, June 11 at 2:30 pm
Speakers
James Justin, MSW & Lauretta Justin, OD
Room – Grand Cypress GHI