Core Values Workshop Video and Workbook
Core values are traits or qualities that represent an individual's or an organization's highest priorities, deeply held beliefs, and core, fundamental driving forces. They are at the heart of what you; your practice and its employees stand for in the world.
Click on the video below to watch the entire presentation. Be sure to print the workbook so you can follow along with the presentation.
Click on the image below to print your workbook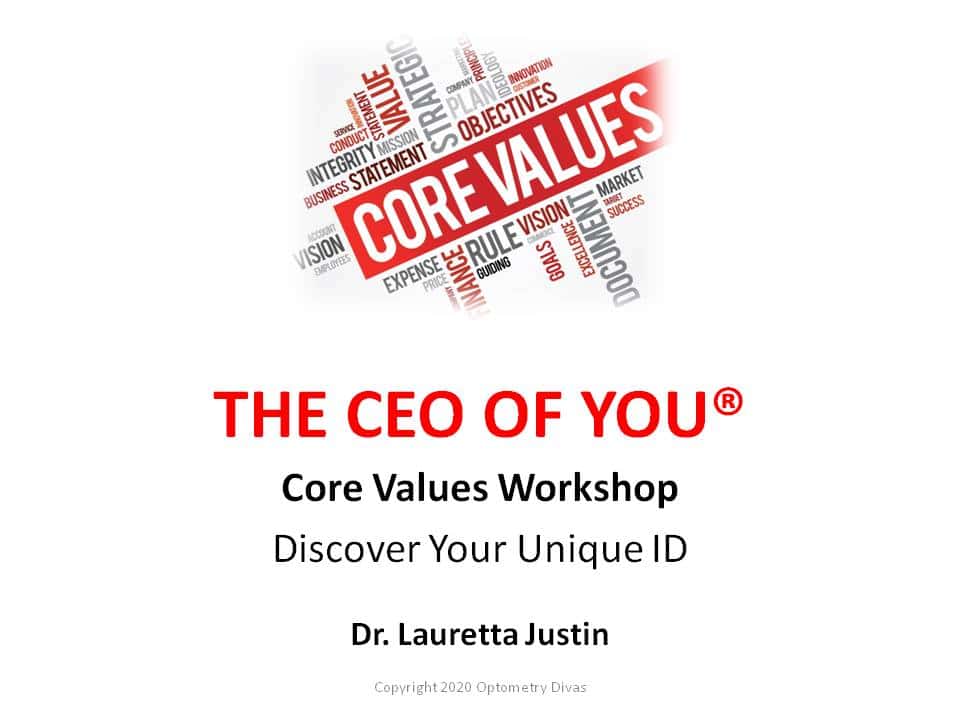 We love to hear your stories. What is one thing you will change in your practice and your life as a result of taking this workshop? Please share your journey with us in the comment section below.