Discover the CEO of YOU™ – Sales – Communicating Value!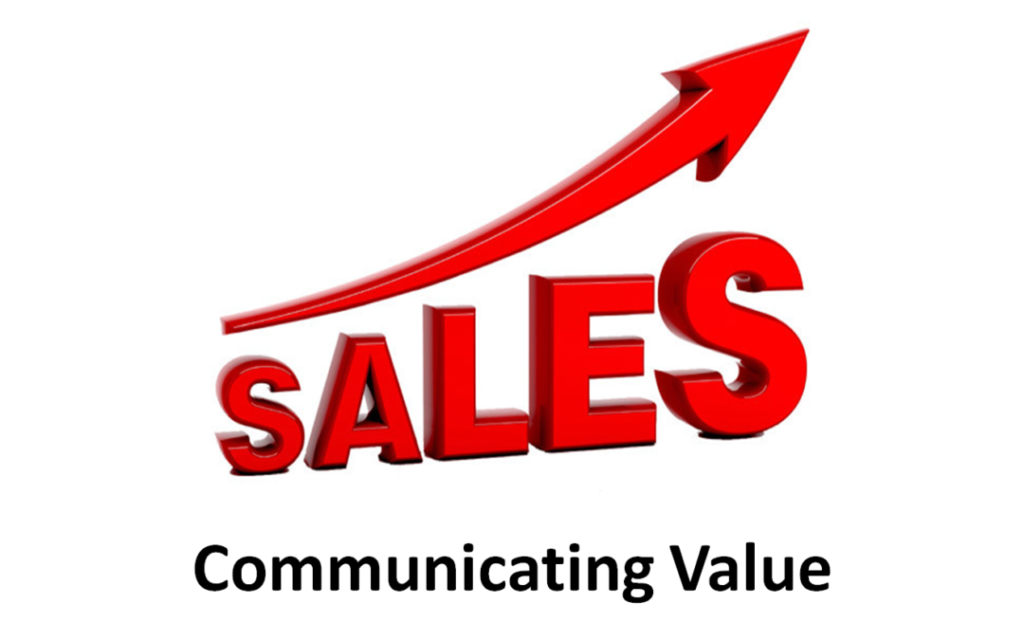 According to our CEO of YOU™ business model, a winning strategy should include a How-to-Manual and a performance evaluator for each of the following 5 pillars of business success: Leadership, Administration, Operations, Promotions and Sales. Today we're talking about pillar #5 – Sales.
In this post, you'll receive an overview of the concept of Sales.  If you want more details and examples, click here to email me.
Pilar #5 – Sales
Your sales plan will detail the following five key areas:  Lead generation and capture, Merchandising, Sales philosophy and processes, Inventory management and Pricing strategy.
Lead Generation and Capture:
Lead generation describes the process of stimulating and capturing interest in your practice for the purpose of developing sales pipeline. However, with the growth of the internet, the world has changed from one of information scarcity to one of information abundance; and that information abundance equals attention scarcity. Patients are overwhelmed with all the noise and they are getting better and better at ignoring the messages they don't want to hear and researching what they do want to learn about on their own.
Today, patients can do their own research online and can find a variety of educational resources through search engines, social media, and other online channels. Through content resources, today's patient can learn a great deal about your practice before ever having to even speak to a person.  So practices must make sure that they build their digital presence.
You can break lead generation up into two main categories: inbound and outbound.

Inbound Lead Generation: your job as a marketer is to be heard through the noise and come up with new ways for leads to find you. You do that  by offering a relevant mix of informative and entertaining content that creates interest and builds a meaningful relationship with your potential patients. Your most powerful tools for inbound lead generation are your website content, SEO, blogs and social media.
Outbound Lead Generation: Inbound works for broad lead generation activities, but outbound is good to amplify your inbound efforts, and target specific opportunities. Combining outbound and inbound can multiply the number of views you generate, dramatically increase sharing, and ultimately increase the number of potential patients who see your content. Your most powerful tools for outbound lead generation are Email marketing, Google Pay-per-Click (PPC) adds and targeted events.
Merchandising:
According to 20/20 Magazine, merchandising is the art of displaying merchandise to enhance its sales appeal.  Here are my 5 steps to merchandising success:

Know your patient base.  Creating personas is a great way to do this.  A persona will, of course, include demographics like gender, age, marital status, and income level, but should also explore their emotional connection to your products and brand.  Ask yourself why they might buy your eyewear products and tailor your optical accordingly.
Build Your Brand. How you display your frames sends queues to your patients about who you are and what you stand for. Apple stores are a great example of this — they use the same aesthetics and attention to detail as their beautiful products. Don't just copy the big chains instead be true to yourself and your practice.  Display frames that tells the story of your brand.
Get adequate lighting. Optical dispensaries commonly suffer from inadequate lighting. Like jewelry eyewear needs intense perfectly color-balanced white light aimed precisely at the top and front of the product. According to 20/20 Magazine, Halogen light bulbs with a color temperature rating of 3500 Kelvin are a good choice for optical track lighting because they bring out the sparkle and rich colors of eyewear and are relatively inexpensive.
Make it easy for shoppers to find what they're looking for. As the old adage goes, Eye Level Is Buy Level. This simply means that merchandise displayed at eye level gets noticed more and sells more. Keep your eyewear displayed at the optimal zone of 2ft – 6ft from the ground.
Experiment. "The customer is always right."  This saying is usually applied to patients needs and grievances.  You can also use this truth to optimize your sales by experimenting with different ways to merchandise.  Record sales data and other relevant metrics for a month, then make a change to your optical and record that same data the next month.  Keep the winning method, then try a third way to see if you can do even better.  You can do this indefinitely, as long as your budget and imagination allow!
Sales Philosophy and Processes:
Your sales philosophy will outline how you want your patients to be treated during the sales process based on your practice's mission and core values. In your sales manual, list the steps for your sales process according to your philosophy.  For example, in my practice, we follow these steps:

1st, the doctor prescribes the lens design, material and treatments according to the visual needs of the patient.
Next, The doctor explains the health and visual benefits of her prescription with the patient and a member of the optical dispensing team.
Next, the optician assist the patient in selecting a 3 suitable frames that can accommodate the prescription.
Next, the patient is offered our top 3 best eyewear selections according to the doctor's Rx, their preferences and their budget.
Lastly, once the selections are completed, payment options are given and payment is collected.

These steps may seem very simple and easy but they work!  Since we started using this 5-step process 3 years ago, our average transaction value in our optical tripled.
Inventory Management:
Simply put, inventory management is all about having the right inventory at the right quantity at the right cost.

The right inventory – This can get complicated, but for simplicity sake just remember to buy frames that represent your mission, values and your patient base.
The right quantity – There are many formulas out there to help you determine the correct quantity for your inventory. Here is the one I use. # Frame in inventory = # of frames sold in 1 year / Inventory Turnover in 1 year.
The right cost – See below!

Again, simple but very effective!
Pricing Strategy:
Practices must use effective pricing strategies to sell their eyewear products in a competitive marketplace so they can make a profit. In the average optical, we generally sale 3 products: Frames, Ophthalmic Lenses and Contact Lenses. Here are my pricing strategies for these products:

Frame Strategy – The general rule for frames is 300% markup.  However, we do not follow that rule in my office. Instead, we have 5 frame categories and each one has a specific price markup.  The markup depends on the frame price point, the perceived value and our desired profit margin.
Ophthalmic Lenses – I don't know of any general rule for ophthalmic lens markup. In my office, the ophthalmic lens markup depends on the lens cost, psychological and bundle pricing strategies.
Contact Lenses – For contact lenses, we do our best to offer private label products to our patients. The pricing strategy for contact lenses is based on lens cost and competition.
In sales, the purpose is to communicate the value your patients want.  In this article, I gave you an overview of what has worked in my office, but ultimately the best sales strategy is the one your patients will buy.  Would you like to increase sales in your practice? If so,  click here to send me an email.
According to our CEO of YOU™ business model, the implementation of a WINNING strategy is the most crucial step in achieving any success because your results depend on the quality of your strategy. Over the past few weeks, we learned that a winning strategy should include a How-to-Manual for each of the following 5 pillars of business success: Leadership, Administration, Operations, Promotions and Sales.
Do you have a winning strategy for your practice?  Would you like  create one? If so, click here to send me an email.
The next series will discuss the 3rd module in our CEO of YOU™ business model –  How to build a winning team to implement your strategy, so stay tuned! Until then, remember to dream big, take risks and discover the CEO of YOU™!