Small Steps Can Make Big Changes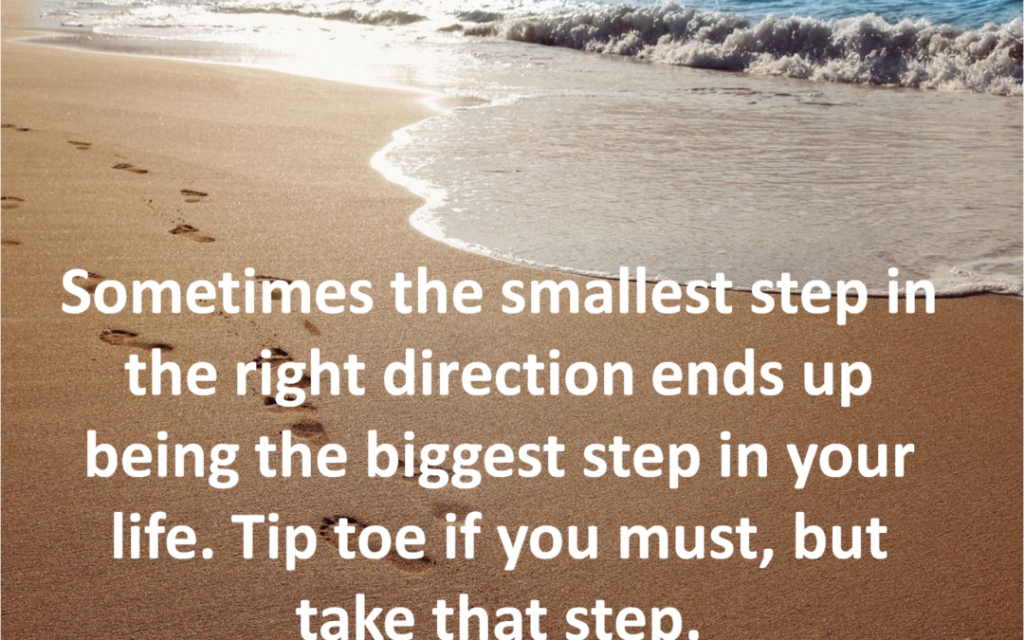 There's a well-known Chinese proverb that says, "A journey of a thousand miles begins with a single step." Yet far too many people never even get started on that journey and make big changes to reach their destination.
They are afraid to take that first step. Why? Maybe it's because the journey seems too overwhelming, the goal is too far away, there's too much that needs to be done, and the exact path isn't clear.
Or maybe it's because they get caught up in wanting immediate results in other areas of their life and are distracted from their long-term goals.
But the thing about long-term goals is that they aren't accomplished in a single day!
It's not like they require one huge, monumental effort to be achieved.
The only way you're going to accomplish something really big and ambitious – the kind of goal that will transform your life forever – is by consistently taking one small step at a time in the direction of your dreams.
According to Jack Canfield, here are three powerful strategies to help you get started:
1. Use The Rule of 5
The Rule of 5 dictates that every day you should take action on five specific things that will move you closer to achieving your goal.
It doesn't matter how small these things are. As long as they are action steps that will move you closer to your goal, they are moving you in the right direction.
2. Link New Habits and Behaviors to Existing Actions
Look for simple ways you can link positive new habits and behaviors to the things you are already doing.
One of the hardest parts of taking positive steps toward your goals is getting in the habit of taking those small steps each and every day and making them a non-negotiable part of your schedule.
Small steps can often be easy to brush off or postpone since you may feel like they are insignificant.
But each tiny step you take is bringing you closer to your goals – while each step you DON'T take keeps you exactly where you are.
3. Track Your Progress
Finally, keep track of your activities and review your progress regularly.
When your journey involves taking a series of tiny steps over time, it might be easy to overlook the fact of what you've actually accomplished.
But when you take time each week to review everything you have achieved, you will be amazed at how far you've come – and you will be even more motivated to continue your journey.
What is one big goal that you have for your practice that you need to start taking small action steps on every day?
Are you ready to achieve your goals this year?
If so, click HERE to sign up for our upcoming mastermind group!
In this group, you'll be surrounded by positive and supportive people. In that environment, you will learn how to identify your top 5 core values and get the tools you need to create a successful practice and work-life balance.
I look forward to seeing you in our mastermind group.
Until next time, remember to dream big, take risks and become the CEO OF YOU!