Celebrate International Women's Day with Optometry Divas' Thought Leaders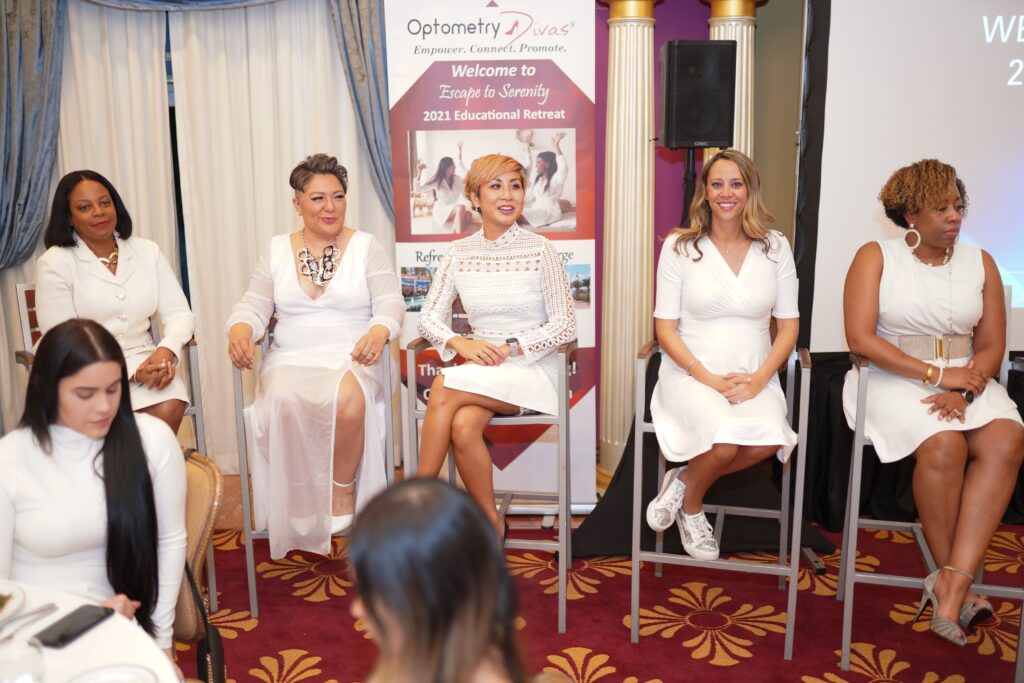 Celebrate International Women's Day 2022 with Optometry Divas' Thought Leaders and relive the 2021 Thought Leader Panel Discussion. The Panel Discussion from our Escape to Serenity Educational Retreat was life-changing. It was so reassuring listening to these incredible women as they shared their life stories.
No matter where you are in your journey, we want to let you know that, all you need to do to succeed is …find your niche where you can bring your best self…
Here are the questions that guided the discussion:
In your opinion, what is the biggest challenge facing women ODs in the field at present?
In your opinion, what are the most critical changes that we must make to face the future of the eyecare industry effectively?
What is the funniest or craziest patient encounter you've ever had?
As a successful woman in your career, you must have a very full schedule. Does your family ever feel left out or mildly neglected? Or do you sometimes feel guilty for because of your schedule requirements? If so, how do you handle such challenges or how would you recommend other divas to handle these challenges?
As an industry thought leader nominee, you have achieved a significant level of success in your career. What has helped you get to where you are and what advice would you have for others who want to set off in a similar direction?
Watch the video to hear these divas share some incredible insights. It will change your life.