Optometry Divas Empowers #2020 Vision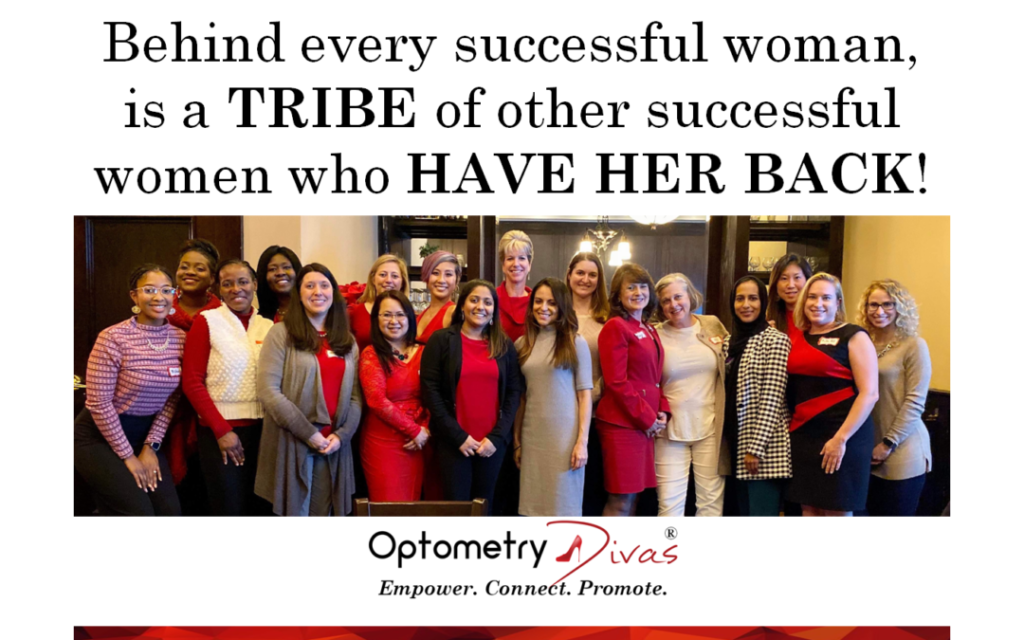 Optometry Divas Empowers #2020 Vision
What does it mean to be empowered?
Being empowered is recognizing that you DO have the power to affect your life and that you are not alone.
It is recognizing that your choices matter and you do have an element of control over what happens to you. The biggest problem I see is when women dis-empower themselves.
The fastest way to dis-empower yourself is by isolating yourseld and making excuses or blame shifting your challenges on something or someone else. How many times as women ODs have we given our power to an insurance plan, a manufacturing company, online competition,  life demands, our kids, our husbands, our friends and family or to our circumstances? 
You see, excuses and blaming is the easy way to dissolve responsibility from yourself.
At Optometry Divas, our mission is to create a tribe of women who will empower each other to become the bad asses we are meant to be and to take responsibility for our lives, our careers and our businesses! We want to create a tribe of successful women who will stand together and empower each other.
Are you being empowered? Do you have a group of successful women who have your back?
This is the year 2020, the year of clarity! This is your year!  No more excuses!
Join Optometry Divas and be empowered to create your desired work-life satisfaction in 2020!
Join Optometry Divavs Today!
Get the personal and professional tools and guidance you want to become a stronger more confident YOU!
[vc_row][vc_column width="1/3″][/vc_column][vc_column width="1/3″][vc_btn title="Join The Tribe" style="flat" shape="square" color="pink" size="lg" align="center" link="url:https://optometrydivas.com/join/|target:_blank"][/vc_column][vc_column width="1/3″][/vc_column][/vc_row]